WEB DESK: Jackets worn by Amitabh Bachchan in his iconic 1981 film "Silsila" have been donated by the megastar to the needy to battle the chilly winter.
The jacket is one among the many personal clothes that Big B has parted with for a noble cause. He has given them away to NGO Clothes Box Foundation, which makes use of people's old clothes for the poor.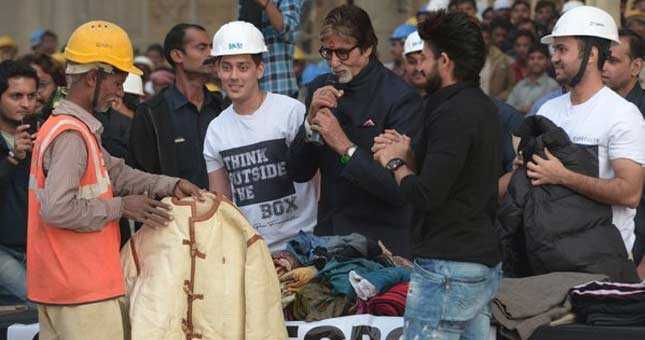 The 73-year-old Megastar was in the capital on Friday to support "Call to Action, TB Free Haryana" and visited a construction site along with two boys, who appeared on his TV show, to donate clothes.
"Giving to the needy my personal clothes supporting the Clothes Box initiative by these two gems from Delhi," Amitabh also tweeted with a photograph.