WEB DESK: Adopting a child is one of the most rewarding experiences for a couple and a lot of super stars from round the globe have adopted children despite having their own biological kids.
Here is a list of 8 popular celebs who have adopted children and continue to inspire everyone around the world.
1.Angelina Jolie
The famous Hollywood couple Angelina Jolie and Brad Pitt has three adopted children and three children of their own.Their adoptive children  come from Vietnam, Ethiopia, and Cambodia. Jolie first adopted 7-month-old Maddox from Cambodia in 2002. Three years later, she adopted 6-month-old Zahara from Ethiopia, and in 2007, Angelina and Brad Pitt adopted 3-year-old Pax Thien from Vietnam. Shiloh is Angelina and Brad's first biological child followed by Knox and Vivienne.
2.Sushmita Sen
Bollywood actress Susmita Sen adopted Renee her first daughter after fighting a long legal battle. She adopted her second child and named her Alisah. She is now a proud mother of two beautiful daughters.
3.Ravina Tandon
Veteran B-Town actress Raveena Tandon  adopted two girls at the age of 21, the peak of her career. She named her two daughters Pooja and Chhaya. Her daughter Pooja tied the knot recently. Ravina is also a full time mother of her biological children Ranbir and Rasha.
4.Sandra Bullock
Hollywood star Sandra Bullock adopted a boy  Louis Bardo Bullock and kept the news under wraps until Oscars 2010.
5.Salim Khan
Salim Khan (Salman Khan's father) had adopted his daughter Arpita. She was a small girl when adopted and now has become the heart of the Khan family.
6. Mithun Chakravarty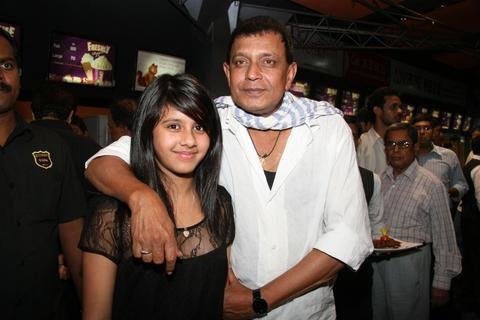 Bollywood veteran actor  Mithun Chakravarty  adopted a girl found lying in the garbage bin. He named her Ishani. She has now grown up as a beautiful lady.
7. Madonna
World class singer Madonna adopted two children David Banda and Mercy . Her adopted kids are from the region of Kasungu, which is in Malawi.She also has two kids of her own.
8.Nicole Kidman
Hollywood actor Nicole Kidman along with ex-husband Tom Cruise had adopted daughter Isabella Jane and son Connor Antony. However, after the couple's divorce in 2001, Nicole lost the custody of her kids.