WEB DESK: Made from the roasted cocoa beans of the cocoa tree, chocolate is one of the best sweet stuff. Chocolate is the ultimate comfort food, a sure-fire stand-by in times of stress, a reliable source of mood enhancer.
Researchers found that chocolate is good for the heart, circulation and brain, and it may be beneficial in such major heath challenges as autism, obesity, diabetes, Alzheimer's disease and even ageing in general.
Here are 5 amazing benefits of chocolate.
1. Relieve Stress
Chocolate works as a mood enhancer and prevents you from getting stressed. It increases the level of the neurotransmitter serotonin that acts as a natural anti-depressant. Chemical compounds in chocolate play a key role in improving the disposition of people who experience higher levels of stress.
2. Boost your Brain
Chocolate improves your brain functioning and according to a study it can help to improve short-term memory and also help in fighting from sleep deprivation and effects of aging. It improves your response time as well.
3. Prevent Heart stroke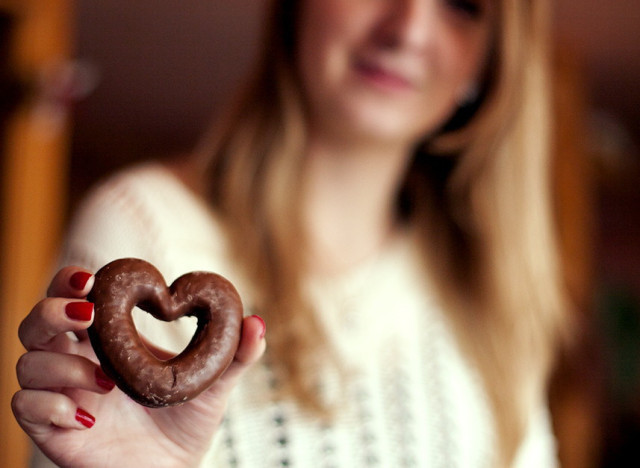 Chocolate can reduce the high blood pressure and improve the flow of blood to your heart. Chocolate eaters host a benefit for their heart as it lowers the risk of cardiovascular diseases including heart failure, atrial fibrillation and atherosclerosis.
4. Weight loss
Chocolate is rich in fiber. One ounce of dark chocolate with between 70 and 85 percent cocoa three times a week can help you lose extra body weight. A cup of hot chocolate is also beneficial for reducing appetite.
5. Fight with Cancer
Chocolate is considered as one of the best cancer-fighting element along with green tea, garlic and blueberries. It inhibits the cancer cell division and also reduces inflammation.
While choosing chocolate make sure it contains at least 70% of cocoa. Remember! Chocolates are high in fats and sugar, so it is better to consume them in moderate amounts.