Web Desk: Michael Jackson's whole life was full of many scandals. One of which was the obvious change in his appearance, especially his skin color which turned from dark white as he get older.
After marrying Elvis Preseley's daughter, Lisa Marie, the singer was milky white; a skin-color transition that started almost a decade earlier was more or less compelte.
Jackson and his family said, the 'King of Pop' had vitiligo, a condition that cause depigmentation of parts of skin, which usually results in white spots on the patient's body. Approximately, 30% of the people who have it also have it run in their family, which is true of Jackson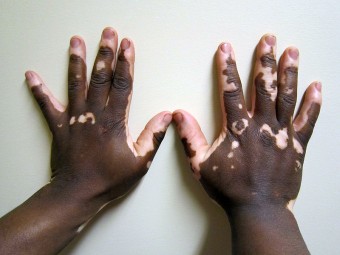 Reportedly, Jackson suffered from systemic lupus erythematosus, which is a very serious cause of loss of skin pigmentation. In 1993, Jackson spoke openly about his vitiligo for the first time in an interview. He quoted, "It is something I cannot help. When people make up stories that I don't want to be who I am, it hurts me. It's a problem for me. I can't control it. But what about all the millions of people who sit in the sun to become darker, to become other than what they are, Nobody says nothing about that."
When these white patches started to appear, then Jackson used makeup to hide them. Once the patches became too numerous to easily hide with makeup. Then he switched strategies and began the process of bleaching his skin, under the care of his dermatologist.
Source: Todayifoundout