Web Desk: The new debate in the world is whether the earth is round or flat. But recently Redditor amazed, spirit's one selfie is enough to end up this debate.
With an elevation that rise to the sky to 8,848 metres, the Everest is the world's highest mountain above sea level.
Captioned 'Checkmate flat Earth society', the image shows the Redditor standing at the top of Mount Everest with, wait for it, a perfectly curved planet Earth in the background.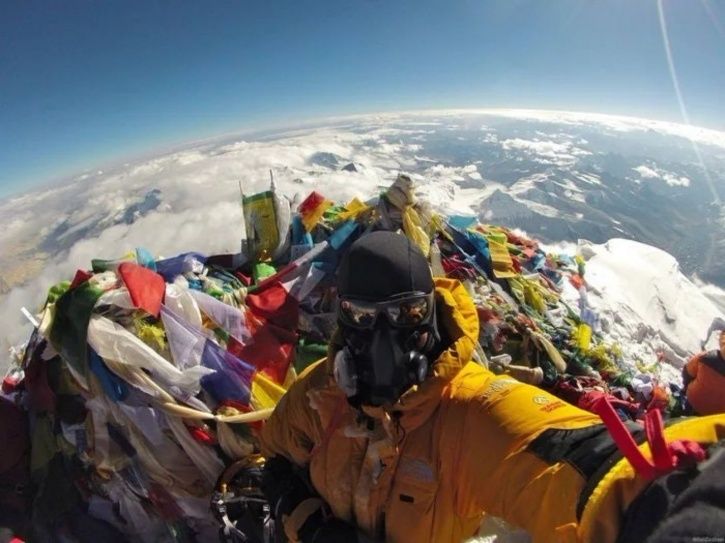 Another Redditor said, 'Forget about dumb curvature arguments. The fact that you can only see 2.5% at a time proves it isn't flat. If it was flat you should be able to see the whole thing from even just the top of the tallest mountain or on any commercial flat.'
This picture argues that if the earth is flat then how will it fallen off its edge? May be someone needs to push them off so that they land on the other side.
Source: Indiatimes