Web Desk: The serious catastrophe of someone's life could be serious disease, injury, bankrupcy, a heartbreak etc. It takes time to grow up with it and moves on. But always remember life still goes on.
Here is the list of 8 Hollywood movies that prove that the way we treat our problems can change a lot in lives.
Lion
Saroo from India, got lost when he was 5.  He wanders around Calcutta and faces many problems before being adopted by a couple in Australia. At the age of 25, he sets out to find his lost family. The movie is based on true event.
IMDb rating – 8.1
If I Stay
Mia who loves classical music falls in love with a rock musician Adam. Unfortunately, a car accident put her in a coma. During an out-of-body experience, she must decide whether to wake up and live a life far different than she imagined or to follow her perished family.
IMDb – 6.8
Restless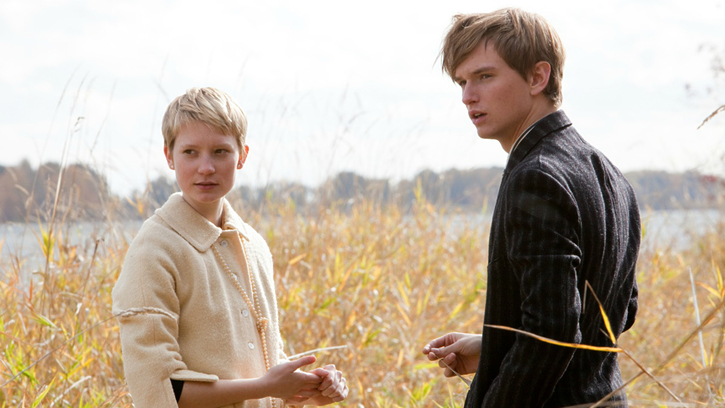 Enoch lost his parents in a car accident, at a funeral he meets Annabel. But Annabel has a terminal disease. Enoch helps his beloved one get prepared for the inevitable.
IMDb rating – 6.8
The book thief
During WW2, Liesel, 9, moves to Munich with his parents and learns how to read. Soon, her love for books makes her to steal them. What she finds out from the books that helps her understand the events happening around her.
IMDb – 7.6
My life without me
23-year-old Anna has two daughters and has an unemployed husband who hates everyone and a father who recently got out of jail. Her life changes when she comes to know that she has terminal cancer and only has 3 months to live.
IMDb rating – 7.6
Still Alice
Alice is a linguistics professor. She has a happy family and three grown-up children. But things change when she begins to forget words.
IMDb rating – 7.5
Soul Kitchen
Owner of a Hamburg restaurant, Zinos Kazantsakis hires a better chef. Newfound success turns his quiet life wild but then he seems to face disaster at every turn.
IMDb – 7.3
The Fault in our Star
Hazel has cancer which makes her unhappy. She visits a cancer support group where she meets Augustus and falls in love with him. Both begins a life-affirming journey to visit a reclusive author in Amsterdam.
IMDb – 7.8
Source: Brightside