Web Desk: Science and technology are kept on being advanced and developed. In the present era, people do not want to waste their time on travelling, as there are lots of disruptions on ground. Therefore,  within the next five year, flying taxi service will be started.
Recently, Uber showed off its most realistic prototype of a flying taxi ever built. And it looks a lot more believable than before.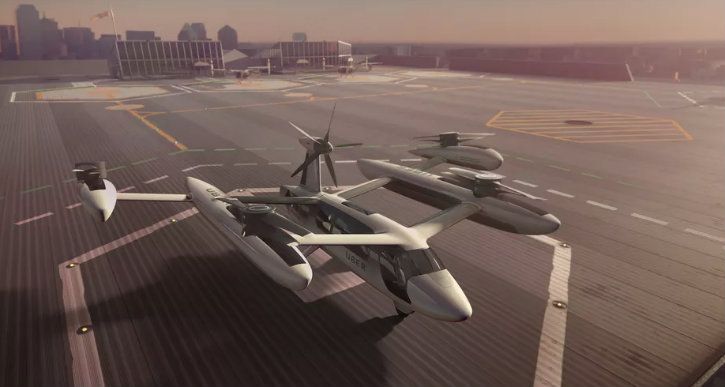 Uber showed its electric charged prototype flying taxi, at its second annual Elevate conference in Los Angeles. Initially, it will be piloted by humans but then will fly autonomously.
There flying taxis are expected to fly as high as 2000 feet and aims to be ready for all by 2023. According to the Uber, these skyport will be able to handle art least 200 takeoffs and landing every hour.
Uber has signed a Space Act Agreement with NASA to create a whole new air traffic control system.
Source: Indiatimes