Ingredients
Pizza Dough
Oil
Chopped onion – 1 large
Chopped Tomato – 2 large
Salt to taste
Chilli Powder – 2tsp
Garam Masala – 1tsp
Chopped boneless chicken – 500 grams
Tomato Ketchup – 3tbsp
Egg – 2
Breadcrumbs – 2 cup
Instruction
Make dough and let it rise for 1 hour.
Heat oil and sauté onion till golden.
Add tomatoes and cook till mushy.
Add chilli powder, garam masala and salt and then mix well.
Add chopped chicken and cook it.
Add ketchup and cook till mixture dries up.
Take some dough and shape it like a log.
Dip the log in beaten egg and coat it in breadcrumbs.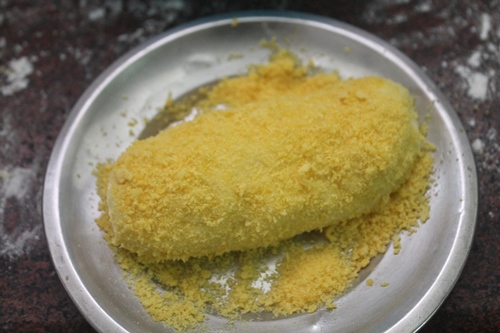 Now deep fry the log till golden brown.
Split it in half and fill the filling and serve.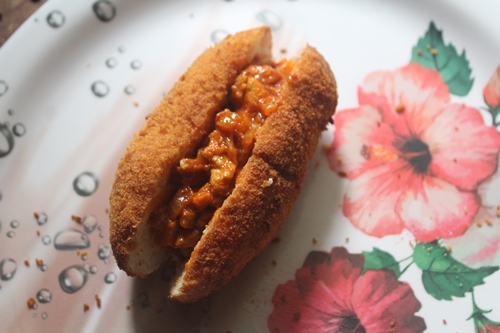 Source: Yummytummyaarthi