Web Desk: Stelarc, a 71-year-old, Australian performance artist from Melbourn, has growing a life-like prosthetic human ear inside the fleshy part of his left forearm. He pursues surgeries to install a Wi-Fi connected microphone that will allow people anywhere in the world to listen to what he hears.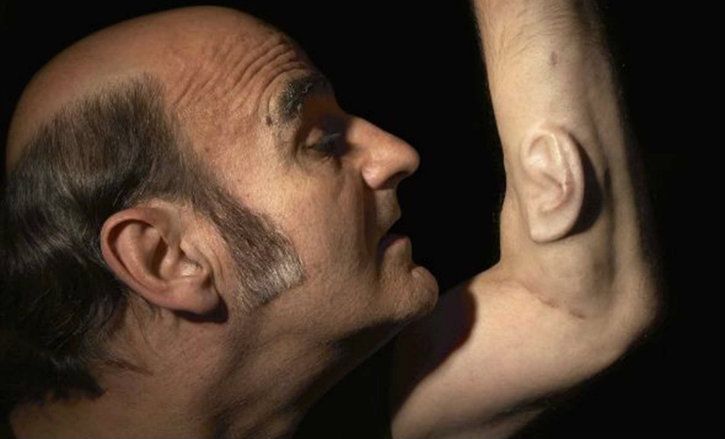 He wants to connect it to the internet later this year, so everyone can hear what it hears and wants to turn that prosthetic ear growing inside his arm into a fully functioning ear that can hear as well.
Ear on Arm in human's body is to make a larger point on how humans innovate and deal with technology. Stelarc's experiments are a caricature on the increasingly intimate relationship between humans and technology. At the same time, ear is also a reminder and an appeal to advance technology through ethics.
An ear on arm has required 2 surgeries. It not only hears but also transmits. Once the ear planted into the arm, the own tissue and blood vessels morphed with the material and the ear is now a living, feeling functioning part of his body.
Source: Indiatimes