Web Desk: Humble and kind people do not have soft corner for other fellow men but also for animals. The relationship between humans and dogs is known through history, as they are the most loyal and loving companions. Both take care of each other when in need.
This story is perfect example of their bonding. Fishermen of Pakistan specially sails to feed an island full of dogs. More than a dozen decrepit dogs splash into the Arabian Sea as the small wooden boat approaches.
The mission of fishermen is to bring food and water for the canine population of one of Karachi's dog islands. The boat, powered by an old jeep engine, stops when the water is still waist-high, two fishermen jumping from it to wade ashore the low, barren, waste-covered beach, whose only inhabitants are barking their welcome.
The island, known as Dingy or Buddo, is an island populated by dogs that line the shore south of the sprawling port megacity. Dogs' survival depends almost entirely on the supplies brought to them by fishermen.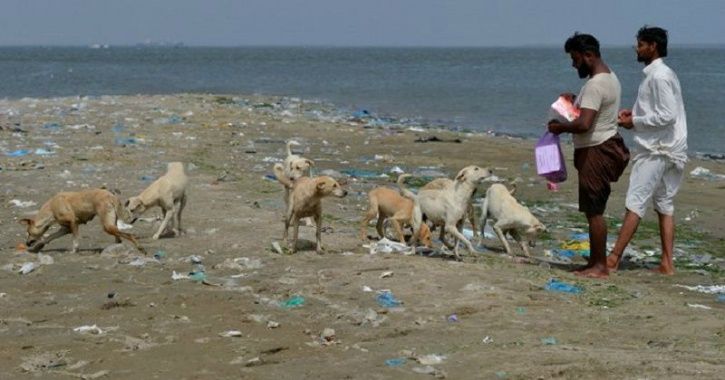 A 30-year-old  fisherman, Abdul Aziz said, 'We see them standing at the shore of the island in hope of food from us, so we feel their silent call. After feeding them some pancakes and water left over from their own supplies.'
'Human being are nothing without humanity,' he added.