Web Desk: Do spirit exist or not, but almost everyone wants to hear the stories of paranormal activities. Since ancient time, tales of spirits who turn from the dead to haunt the places they left behind, have figured prominently in the folklore of many cultures around the world.
In 2017, many videos that show disturbing levels of paranormal activity surfaced on social media. Here are videos and horror stories of 2017 that scared the living daylights out of us and continue to, even today.
A 20-year-old woman started punching herself after watching night show of the movie 'Annabelle' in Brazil.
Adam Ellis shared a screenshots of phone calls he received from a 'No Caller ID'. When he took call, he heard a peculiar electrical static sound and small voice whispering hello.
My entire call history for the past week looks like this. You'll notice that I answered once, yesterday. pic.twitter.com/nozoMffWHs

— Adam Ellis (@moby_dickhead) August 26, 2017
The scary video starts with a huge banging of a door and some flicker of lights as if someone entered the room. Then many ghostly activity starts.
IT clown spotted in an empty movie hall with holding a balloon.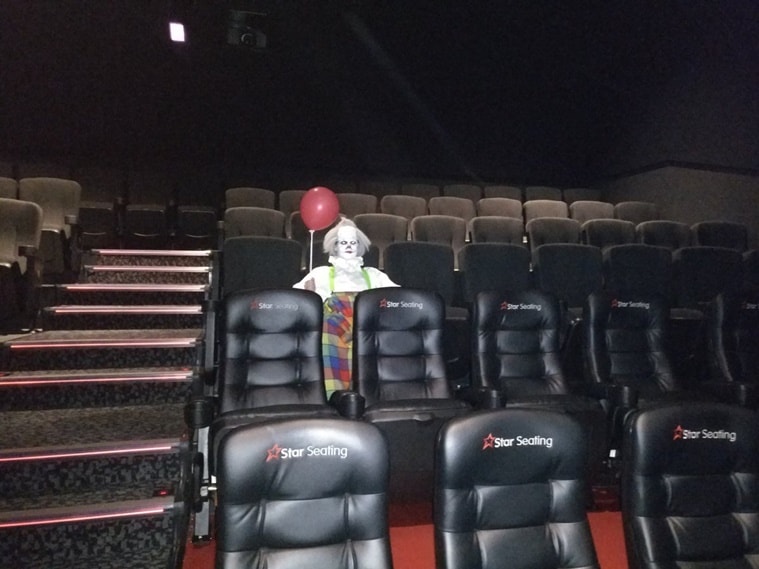 A photo of a witch in Hyderabad was also going viral in Pakistan. But later on, it was discovered that the picture originated in Morocco. And it was just a doll which thieves used to distract people.