Web Desk: Due to increasing number of people, the world has hit by the many transport issues like traffic jams, parking cars, accidents etc. As everyone wants his own car, it will lead to more road congestion.
The Gyroscopic public transport will change the mode of road transport as it can change its shape depending on the street or road.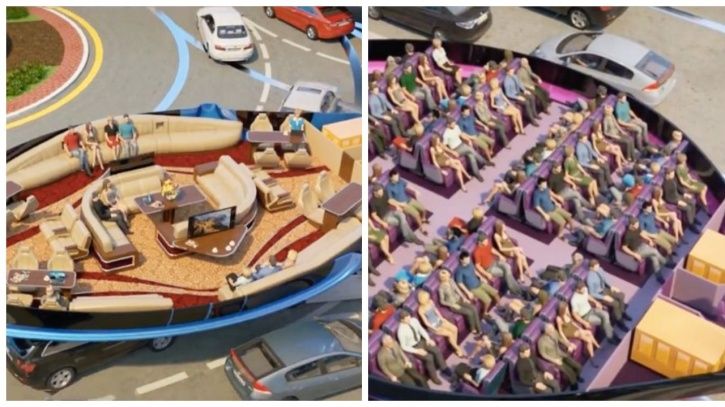 Gyroscopic public transport is basically a large pod that is hoisted on flexible legs that can expand as well enlonged. This can turn on its own to stabilize itself.
The pods will travel over ordinary cars thus bypassing traffic on the road. So if implemented, public transport will hover above us and will not take as much space as a metro pillar.
The model has been tested and can be built with the construction of the future cities, reported Insaat. The pods will have the row seated plan that planes have, salons and lounges and maybe a TV will be featured.