Web Desk: Most of us spend time sitting in front of your sofa, desk or on a public mode of transport. The problem begins with the act sitting itself. Study shows that this link to a greater risk of obesity, diabetes, early death from heart disease and cancer and constant pain.
The good news is that you can fix the issue with some simple stretches and minor adjustments in your environment to reduce the discomfort.
Problem area: Lower back pain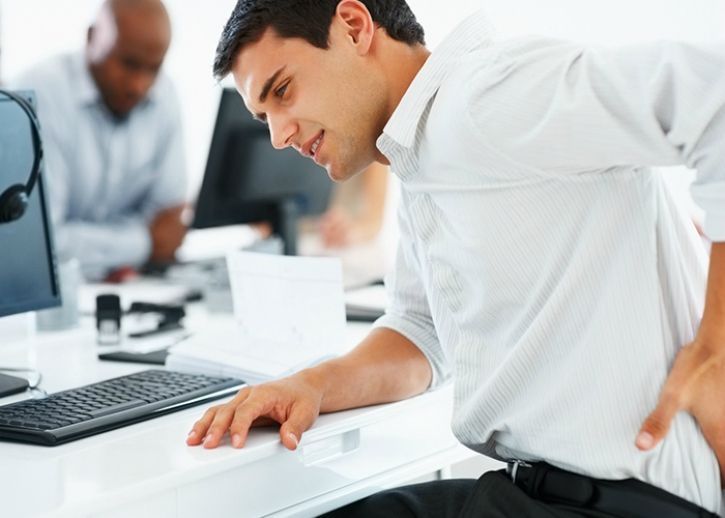 This problem occurs in those who sit chained to a desk face. All you can do is, rock your pelvis back and forth when you're sitting in your desk chair, tilt your pelvis up and back from time-to-time to loosen your back muscle and prevent them from tightening. Use a limber pillow to cushion the gap between your lower back and chair to help keep your back upright.
Tight hips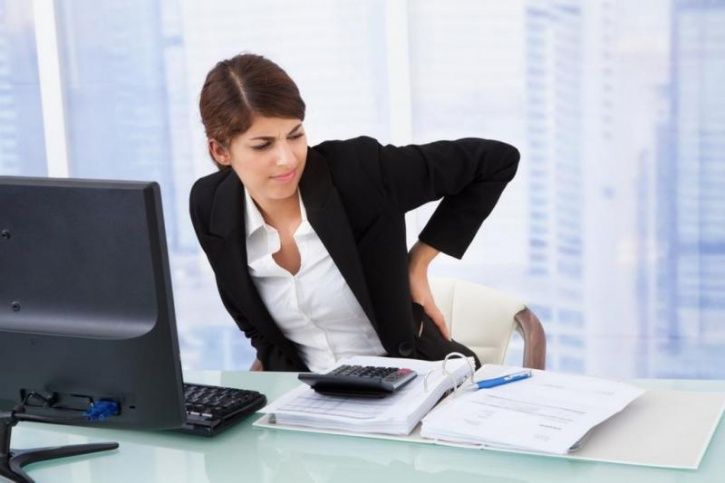 Human body is not designed to be in a seated position for long duration, it can shorten your hip flexors, the muscle in front of your hips and cause pain.
Stand up from your seated position regularly to give a break to you tightened muscles and increase blood circulation, you should be looking to move around every 30 to 60 minutes.
Neck, should and chest pain and stiffness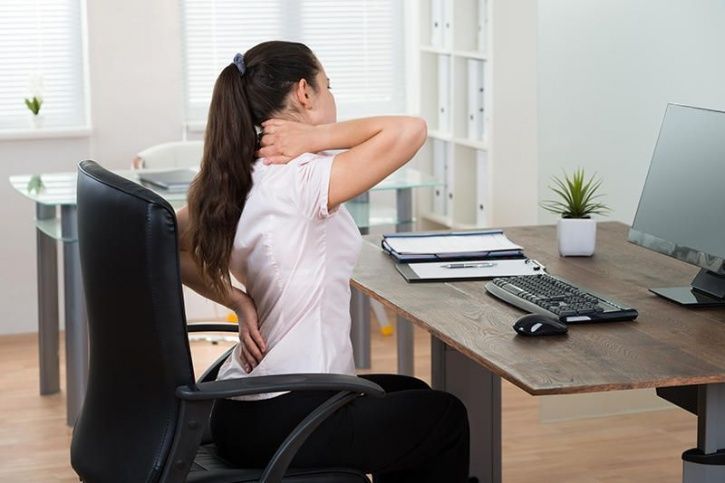 Sitting for a long time in a seated position, resulting in strain and injury to neck, shoulder and chest. Fix the monitor of computer directly in front of your sight, because it can keep your neck, shoulders and chest in a good position.
Wrist pain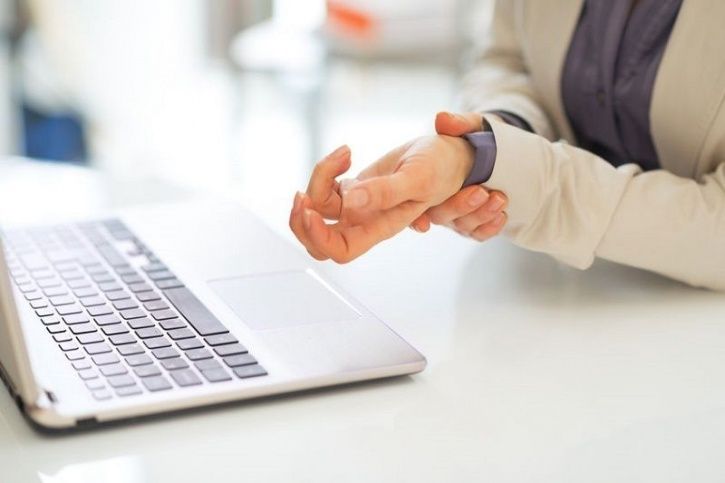 Your wrist should not be in a position where it is constantly pounding away on the keyboard either because it leads to carpel tunnel syndrome or persistent pain.
Place your wrist as naturally as you can on your mouse or keyboard without much strain. Keep taking wrist rest breaks.
Eyes strain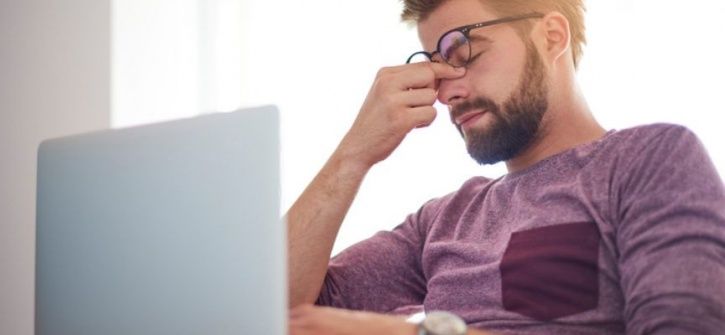 Not blinking enough while sitting into the screen also leads to dry eyes and fatigue. Look away from screen every 20 to 30 minutes to something that's far away in the distance. Make sure your monitor is 20 to 40 inches away from your face and at eye level.