Web Desk: A bigot customer denied to give tip to a waiter, who has a Muslim Name. The waiter, Khalil Cavil was waiting tables at Saltgrass Steak House in Odessa, Texas. Later on, he noticed a customer leave their table after paying the bill.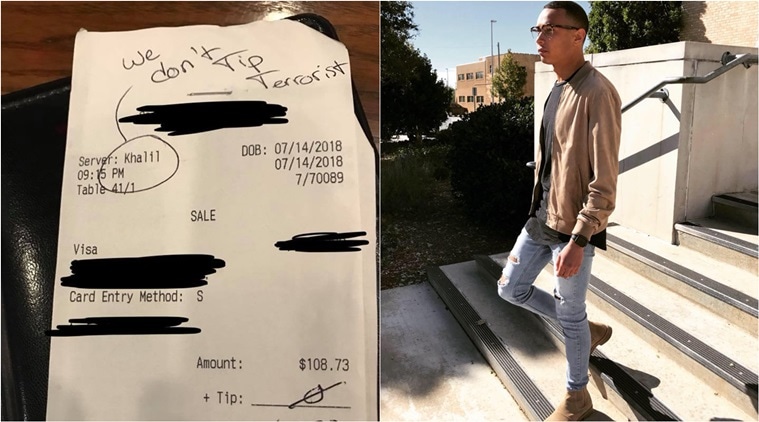 When Khalil headed over the table to collect money and tips, he found a shocking message that was written on the bill.
The customer circled the Khalil's name and wrote, 'We don't tip terrorist'. He left zero tip on a $108 bill.
Khalil posted the picture of it and captioned it, 'At the moment, I didn't know what to think nor what to say, I was sick to my stomach.'
The waiter is not Muslim, but a Christian. Therefore, it is customer's illogical, strong sense of dislike towards a particular religious community.
Source: Indian Express