Web Desk: Fashion trends keep on changing. From trends like sunset eyes, sometimes it's from nature's goodness. The latest beauty trend on the block comes from a place of nostalgia. Shimmery PVC ballerina and plastic scandals still show no sign of fading.
Now there is a new trend in fashion, which is introduced by Kylie Jenner. Have a look at this stunning monsoon fashion trend.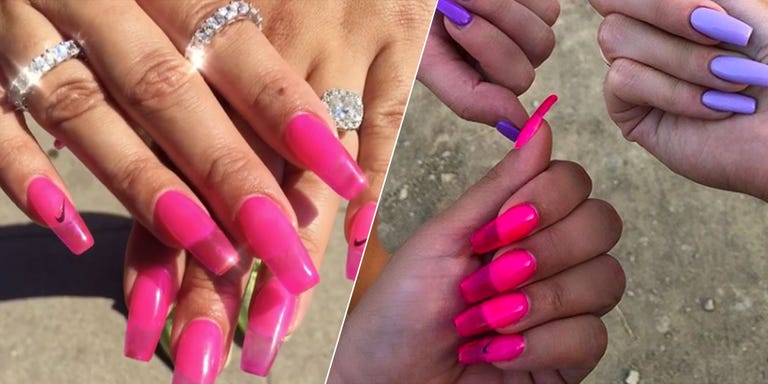 How it can be used?
Interestingly, you don't need to step into a nail salon to do so. All you need is  pair of clear acrylic tips and glitter nail polish. Use nail glue to fix the tips onto your nail bed and apply a single coat of polish for the sparkly, clear finish.
Source: NDTV