Web Desk: Sanjay Dutt's biopic has been watched and liked by many. From chaotic life of Sanjay Dutt and performance of Ranbir Kaporor to mind-blowing storytelling techniques have made the movie incredibly amazing.
Sanju is winning hearts all over the world. Theatres in Dubai remain open for 24 hours due to high demand of shows for the film, Filmfare shared on Instagram.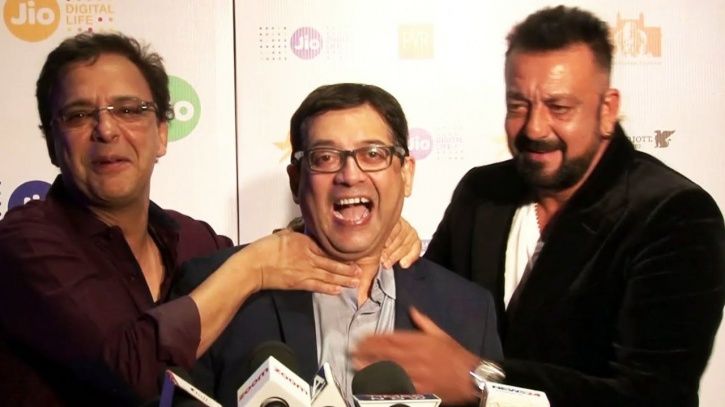 Writer Abhijat Joshi recently revealed that content on Sanjay Dutt's life was comprised of 750 pages but he only has used 150 pages of the film. There have been a lot of ups and down in Sanju's life. And also tell that how tough it was for them to pick and choose as wto which parts make it to the final script, reported India Times.
Reportedly, when Sanjay Dutt watched his own biopic, he got so emotional and hugged Rajkumar Hirani and Ranbir Kapoor.
Due to many stories to be told. People have been wondering if a sequel on the biopic will be made. Remember that, the sequel of MS Dhoni's biopic is also in the works, so, we can also expect a sequel of Sanju.
Moreover, Sanjay Dutt also asked Hirani to make a sequel of the movie as many of shades of his life were missing. But sadly, Hirani replied while interviewing with ABP News, 'A person can have only one biopic.'
He has also informed Ranbir Kapoor and Sanjay Dutt that a sequel to Sanju isn't possible.