Web Desk: Shah Rukh Khan got married to Gauri almost 26 years before and still Bollywood Khan is head over heels in love with his wife.
SRK never hesitate to pour his love for his wife Gauri and his three kids.
Bollywood Khan shared a selfie with his wife on Instagram and mentioned how wifey has finally approved this particular picture to be uploaded.
While routine chat with his fans, SRK was asked that why he got married so early?
He replied, 'Bhai love awr luck kabhi bhi aajate hain. So both came early with Gauri.'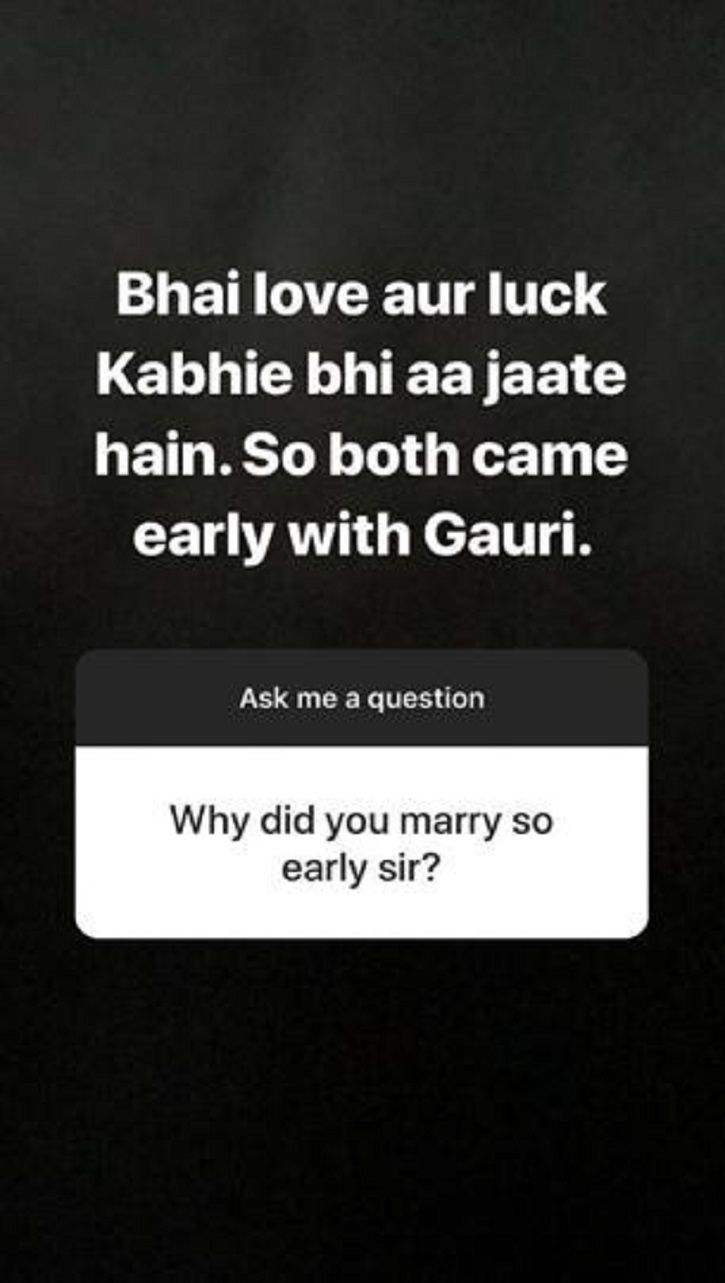 His heartwarming reply showed that why he is called, 'King of romance'.
Source: Indiatimes