Web Desk: Not only the Jamun has always been on the top in fighting diabetes, but also its seed. They are also known to combat diabetes. According to the health experts, consuming them as a part of managing the diabetes can heal diabetic.
Both the seeds and the fruit have substance called jamboline and jambosine that slow down the release of sugar into the blood. It also increases the availability of insulin.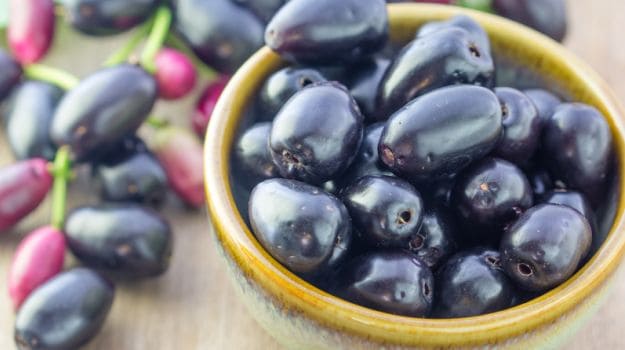 How to use Jamun seed
It is hard to consume jamun seeds directly, What you can do is let the seeds dry then make a powder that can be consumed regularly before meals to fight diabetes very effectively. It reduces the blood glucose levels in hyperglycaemia rats.
Direction to use
Wash seeds thoroughly so that none of the flesh is left on them.
Spread the seeds on a clean cloth and keep it under sun for drying. It will take 3 to 4 days for drying.
Once dried, peel off the outer shell and gather the green inner core.
Then press the inner part to break the seeds into half. Then again keep them in the sun for a few more days till they are dried.
Powder the dried seeds in a grinder.
Store the powder in an air-tight jar and use it as and when you'd want to.
Take a glassful of water and a teaspoon of jamun seed powder every morning on an empty stomach.
Warning: Before switching to this method of fighting diabetes, it is always a good option to consult your diabetologist first.