Web Desk: German bomb disposal team diffused a World War II bomb that had forced the evacuation of 18, 500 people in the city of Ludwigshafen, on Sunday.
The aerial bomb is allegedly dropped by American forces during World War II (nearly 70-year-ago). The 500Kg bomb was discovered during construction work earlier in the week.
In an official Twitter feed, the Ludwigshafen city said, "Good news: the bomb has been defused! Citizen may return to their homes."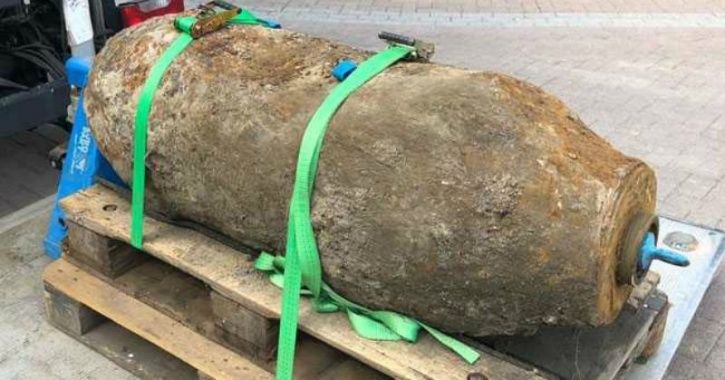 A picture of the freshly unearthed, corroded bomb, strapped to a pallet was also posted. Authorities had ordered all those residents who live within a 1,000 meter radius of the bomb site to leave the home.
Then the bomb squad completed the task in an hour.
More than 70 years after the end of World War II, Germany remains littered with unexploded ordnance, a legacy of the intense Allied bombing campaign against Nazi Germany.
Earlier, in April, thousands had to clear an area around Berlin's central railway station after another British bomb was discovered on a building site.
Source: India Times