Web Desk: The landmark R. K. Studio in Chembur, which was built by Raj Kapoor nearly 70 years ago is now up for sale, reported Mumbai Mirror.
It was a collective decision of the legendary actor-producer-director's wife Krishna Raj Kapoor, sons Randhir, Rishi and Rajiv, and daughters Ritu Nanda and Rima Jain because they think it is no longer practical to hang on to the sprawling, as two-acre studio's major part was gutted in a fire on September 16 last year.
A team employed by the family has initiated the process of negotiating the sale of the hallowed studio campus with builders, developers and coorporates.
The R K family, which strived to preserve the studio ever since the grand showman's death at the age of 63 three decades ago, have taken the heart-wrenching call unanimously.
In an exclusive to Mumbai Mirror, Rishi Kapoor speaking on behalf of the family, said: "For a while, we did juggle with the idea of renovating the place with state-of-the-art technology. However, in reality it isn't always possible for a phoenix to rise from the ashes. We Kapoors are very emotional lot but then…" he lapsed into silence.
"The investment in rebuilding the studio would just not have yielded sufficient revenue to keep it going. Believe me, we had to take the larger picture into account and take a level-headed decision. Even before the fire, for years R. K. Studio had become a huge white elephant, toting up losses. The few bookings we would get from films, TV serials and ad shoots would expect free parking space, air-conditioning and discounts," he added.
Another major reason is, in the eastern suburbs, is no longer favoured by filmmakers who mostly build their sets at studios in Andheri and Goregaon's Film City. Since electricity would be supplied to Chembur during the '40s and the early '50s only after evenings, shoots were feasible only at nights.
Rishi Kapoor also said, "We brothers are strongly bonded. But who knows about our children and grand-children? What if differences crop up in the next generation? The studio would only end up in litigation as so many industrial and textile estates have. There would be family differences and only lawyers would end up charging heavy sums of fee. Do you think my father would have liked to see his labour of love becoming the subject of courtroom proceedings?"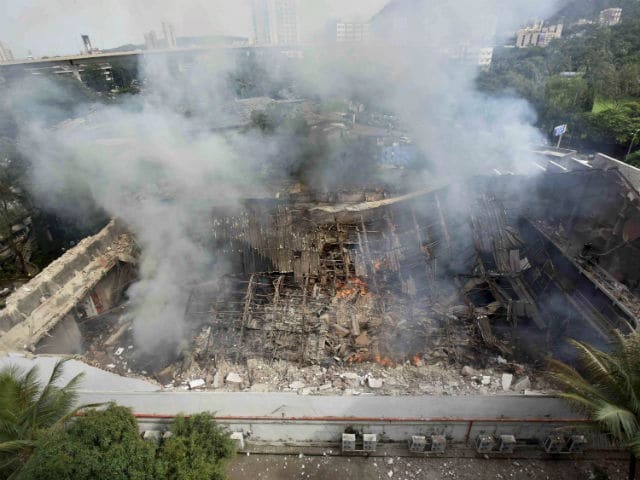 Last year's fire on the sets of the reality show Super Dancer 2, devastated the invaluable treasure of R.K. Films memorabilia. All the costumes worn by the R.K. leading ladies from Nargis and Vyjayanthimala to Aishwarya Rai, costume jewellery, the clown mask of Mera Naam Joker, the guns used in Jis Desh Mein Ganga Behti Hai, publicity material, and the grand piano used ever so prominently in Awara, Sangam and Bobby, were burnt to cinders.