Web Desk: Upcoming Bollywood movie Namaste England, that starrer Arjun Kapoor and Parineeti Chopra, has mired into a controversy involving India's map.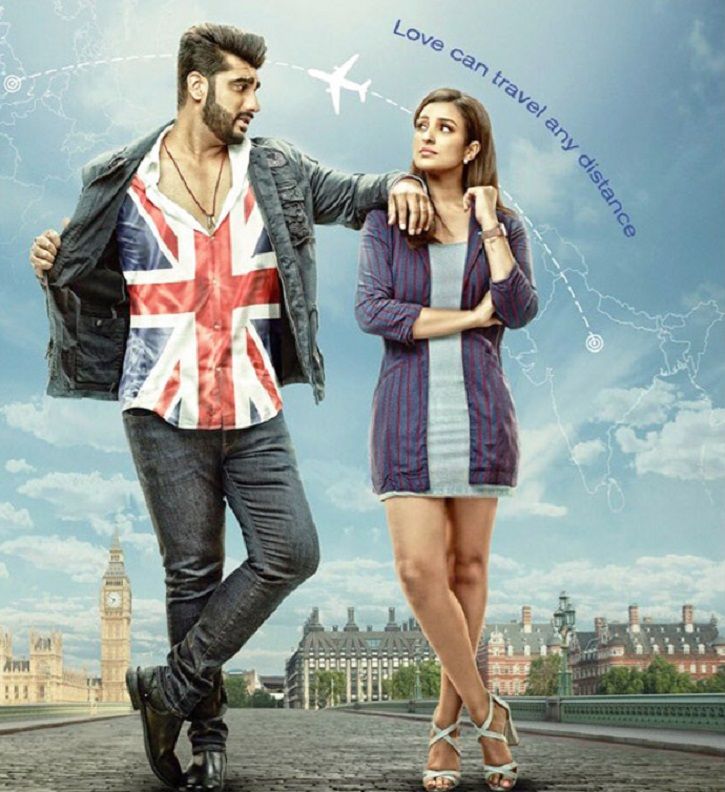 Movie's new poster went viral in no time. And fans soon noticed that the poster which also has indian's map along with a picture of Arjun Kapoor and Parineeti Chopra, has been distorted. The map has cut out the Aksai Chin region of Jammu & Kashmir.
Poster of namaste England is released and they have excluded half kashmir from indian map
What a shame@arjunk26 @ParineetiChopra pic.twitter.com/SyjXKFGOH9

— Jinang (@jinangb) August 15, 2018
Namaste England first look.

Ok Starcast and the movie is aside.

Why the entire kashmir is cutoff with a border from india ! pic.twitter.com/ZfCrrAqV4G

— Z. (@SurrealZak) August 14, 2018
#Bollywood stooped low to another level by removing Laddakh, Siachen and Aksai Chin from Indian Map.
Dear #Libtards.. #Sickular .. and #bollywood_lovers who will still watch this movie.. Go take a handful of water and drown yourselves in it.#NamasteEngland#NamasteEnglandPoster pic.twitter.com/y5a4yM0zsc

— Somebody.. 💕 (@Neev_24) August 14, 2018
Looks like makers of Namaste England are planning for a China release and so cut off the Aksai Chin region from India map to not offend Chinese people. pic.twitter.com/DG3qlEd0Op

— Od (@odshek) August 14, 2018
According to Criminal Law Amendment Act (1961) of India, the act of misinterpretation of India's boundaries is a punishable offence which can also lead to imprisonment or fine or both.
Namaste England is slated to release on Oct 19.