Web Desk: Dwayne 'The Rock' Johnson is one celebrity who is loved by everyone. As a wrestler, people idolize him. After the retirement from WWE, he stepped in to the cinema world. Despite of his fame and wealthy, the only things make him stand apart is his humility and kindness.
He holds a Guinness World Record for being the highest paid actor for a debut. He is one of the most modest actors in Hollywood.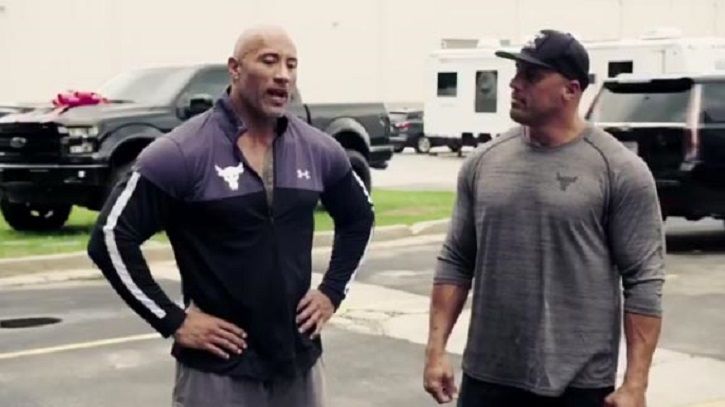 In order to express gratitude, The Rock gifted his stunt double who has been working with him for 17 years, a customized truck!
His cousin, Tanoai Reed, got emotional by his surprise and was in tear. It can be shown in the video that, Reed, who just returned to set after suffering a massive injury, was doing behind-the-scenes interview.  The Dwayne can be heard saying, "He's been an incredible partner and brother to me. It's been an honour and I want to say from the bottom of my heart, I love you, I thank you, and enjoy your truck."
Furthermore, Johnson's Facebook post explains that in their 17-year-long work relationship, Reed has "broken multiple bones, severed tendons, torn ligaments & just been an overall dominating bad ass achieving several 'Stuntman of the Year' honors."