Web Desk: Kamal Haasan's Vishwaroopam 2 has been released in theatres after facing a list of cuts made as per the guidelines of CBFC, reported IndianExpress.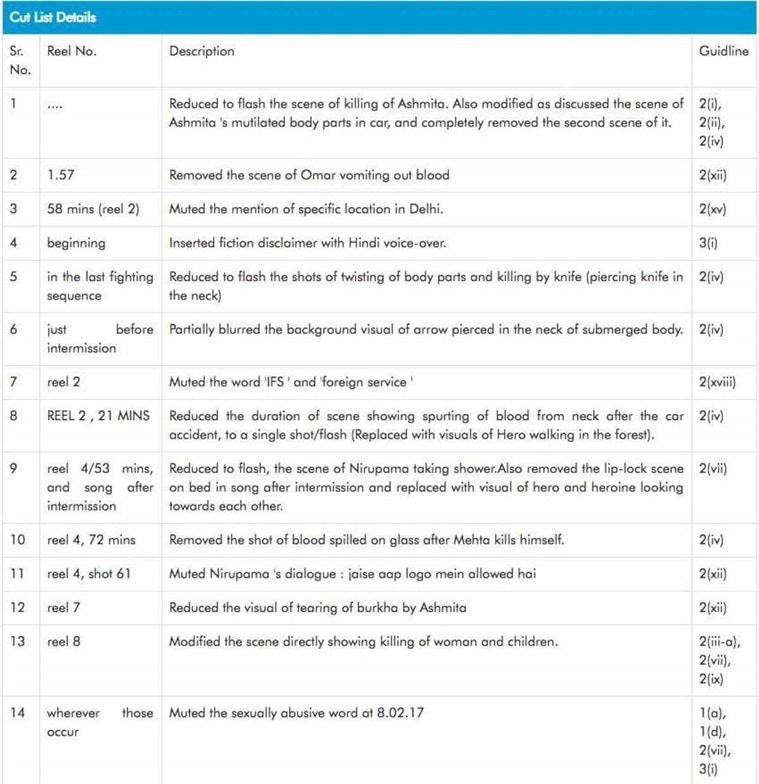 Quint shared screenshots from CBFC that contain the details of cuts that were made in the movie. The Hindi version of it faced 14 cuts. Additionally, reducing the visual of tearing of burkha, reducing visuals which are high on blood and gore have all been included in this list.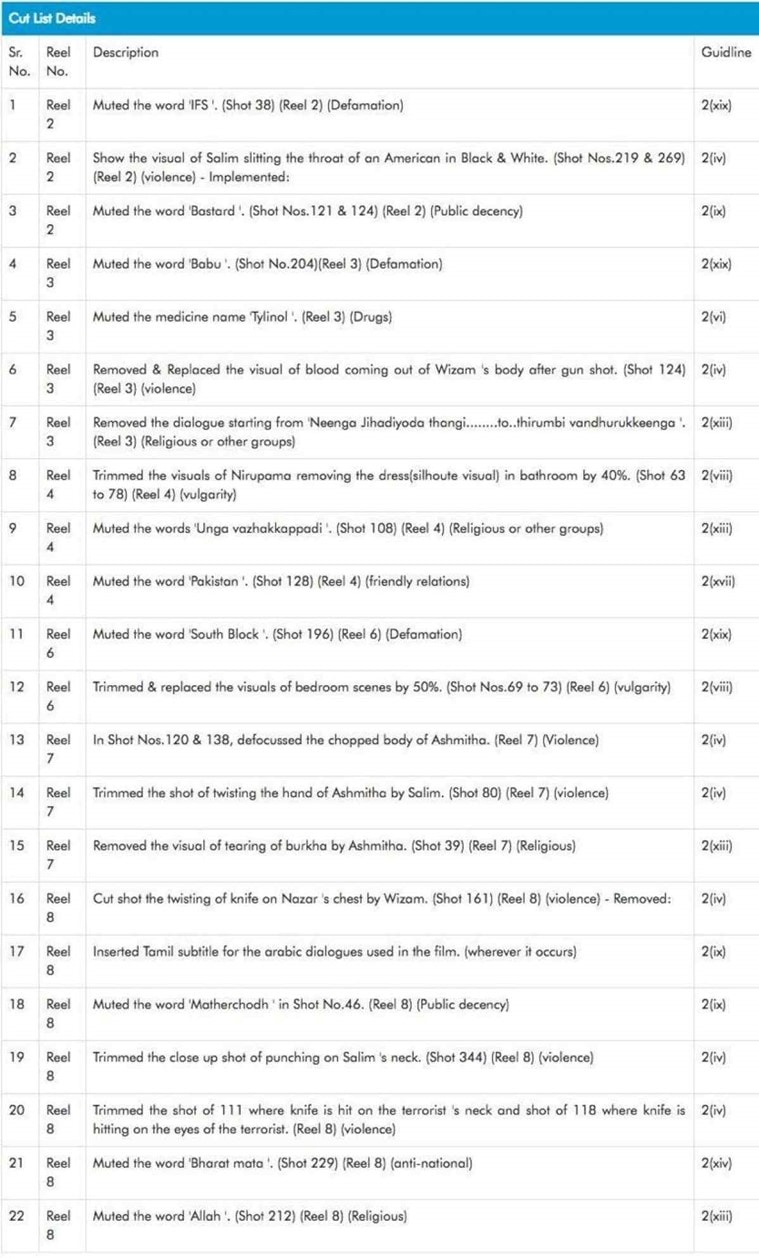 The vishwaroopam 2 has been given 22 cuts like muting the words, 'babu', 'Pakistan', 'South Block', 'Bharat Mata' and 'Allah'. The reason of muting Pakistan was giving 'friendly relations'.