Web Desk:  Headache indicates that your body is missing something or anything needs to change, so begin to heed those signals. You may be wondering, how do you make a headache go away? To get relief from that pain we have some natural remedies to share.
Drink a lot of water
Headache is caused by dehydration. When we have lack of water it can cause migraine, tension and headaches. Drinking water has shown relief within 30 minutes to 2 hours in an individual. In order to avoid dehydration consume water rich foods.
Take a Detox Bath
Detox Bath can help you get rid of toxins .To bring toxins to the surface of your skin, make the water as hot as you can tolerate, then, as you sit in the cooling water, your body will release the toxins
Add a cup of baking soda to hot water. Baking soda kills bacteria, leaves skin smooth and clean. Add essential oils to your bath water. Try lavender, sandalwood, and peppermint oil. The soothing and cooling qualities of these oils will release any pent-up tension that your body is holding on to, giving pain relief. Thirdly, add some apple cider vinegar to hot bath water.  The ACV draws excess uric acid out of the body, and it provides joint pain, arthritis, gout and headache relief.
Yoga
Make yourself relax with yoga because it is an excellent way to relieve stress and decrease pain.
Ginger Tea
Ginger tea has anti-inflammatory and antioxidants properties. We can also take ginger powder in capsule form. Ginger helps reduce nausea, cough and vomiting which cause severe headache.
Massage
Take a scalp massage which can give a great relieve. Secondly, massaging your toes can help in eliminating the headache.  According to the research, massaging certain zones and areas of feet are stimulated to encourage healing in corresponding parts of the body.
Drink Coffee
Headache is caused by expanding of blood vessels. So coffee caffeine can constrict blood vessel, bring them back to the normal size.
Stretching
Staying in one position for long time, like sitting at desk, can lead to body tension and can create headaches. So take a break and stretch your body and neck in circular motion. This can relieve the built up stress.
Magnesium
Beans, whole grains, nuts, and vegetables like broccoli, dairy products, and meat are sources of magnesium. Taking 200-600mg of magnesium can reduce the frequency of headache attacks.
Breathe Deeply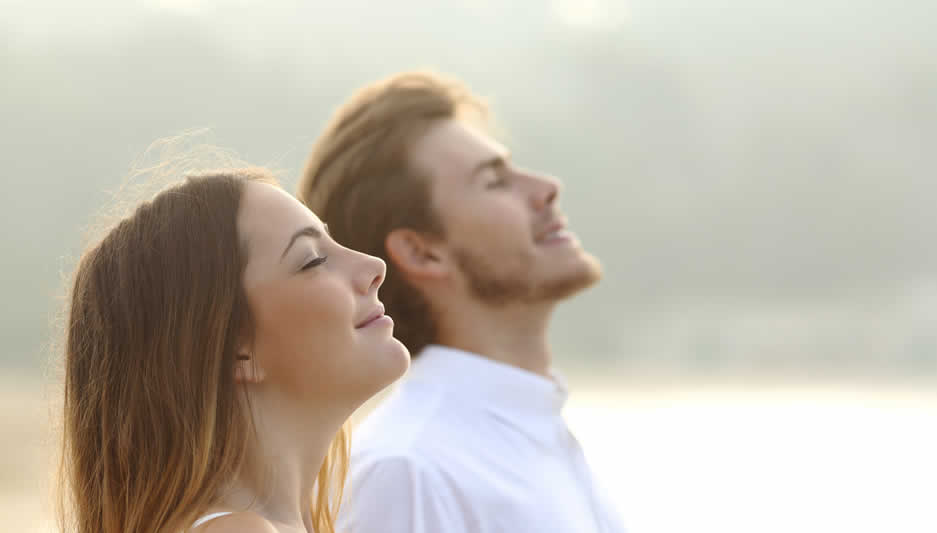 When you feel pain, your body is stressed. Deep breathing will help you relax.
Sit in a dark room
Resting or sitting in a darkened room can help relieve symptoms and it can be a basic headache treatment at home. Close your eyes and focus on relieving tension in your neck, back and shoulders.
 Source: Dr. Axe