Web Desk: If you look at your old books and newspaper, you will notice yellowish color. But why do they turn from being pure white to yellow?
Wood is primarily made up of two substances- cellulose and lignin. Paper includes both substances. Cellulose is a colorless substance which is good at reflecting light and looks like being white. Secondly lignin is highly susceptible to oxidation. The exposure of lignin to air and sunlight is what turns paper yellow and makes it less stable.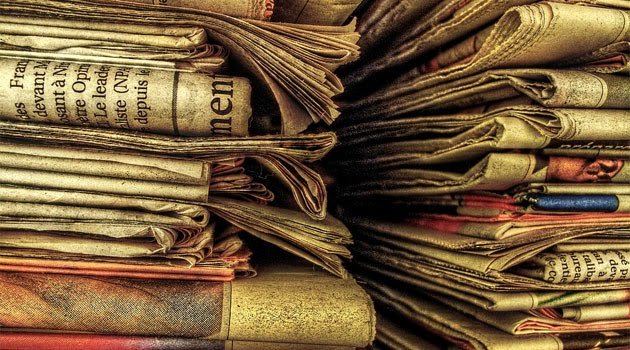 Paper manufacturers try to remove as much lignin as possible by using different bleaching processes. The more lignin is removed, the longer the paper will remain white. Newspaper turns yellow faster than the text book page because it has more lignin.
On other hand, manufacturers of brown paper bags and cardboard shipping envelopes take more benefit of lignin because it makes their products sturdier.
How to prevent books?
According to the research, you could preserve your book from oxygen and light indefinitely. Keep the book in a sealed box and replace the oxygen with, nitrogen, argon or another inert gas and you are set. It is important to store the documents or newspaper in a cool, dry, dark place, just like how museums store historic documents in a temperature-controlled room with low-lighting. Additionally, do not store them in an attic or basement; those places can get humid and can have significant temperature swings.
Source- Live Science