Web Desk: A doctor, named Dr Almas Ahmed has recently invented a make-up that can protect people from acid attacks, reported Deccanchronicle.
Dr Ahmed said, "The idea first came about when I was in university and heard about Katie Piper on the news.'
"It was really heartbreaking and I remember discussing it with my sister.'
"She was aware that it's actually quite a problem in Asian countries, she told me more about it, so I started developing this product.'
"It's basically just a foundation, it looks, feels, smells, works just like regular make-up, but it's completely heat-proof and acid-proof."
The make-up contains chemicals that can help to protect people from burns. Right now it has only been put in foundation cream. Hopefully, it will also be added in moisturizer and sun cream.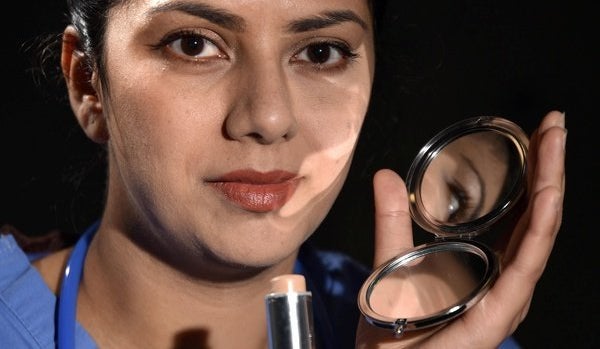 It will be a heat resistant product and cannot be melted by temperatures up to 400C.
Currently, her creation is being tested in India. After the trial phase, she hopes to get approval from the UK's Medicines and Healthcare products Regularity Agency.