Web Desk: Lose inches by General Motors diet. It is easy to follow and it is a 7 day diet plan.
General Motors diet has been around since 1985. It was developed by General Motors, along with the Food and Drug Administration and United States Department of Agriculture, for its employees. It was designed to increase workforce productivity by making workers healthier. Results of the diet were impressive- a loss of 10 to 17 pounds of weight in just a week.  Let see how this diet works to burn the stored fat.
Day 1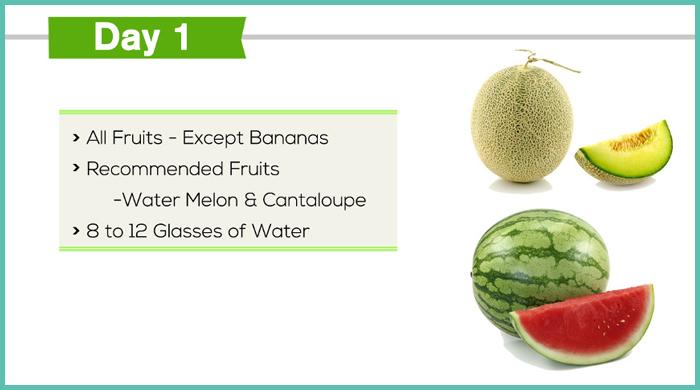 All fruits you can take except bananas. Apples, oranges, watermelon, kiwi and papaya are some of your best options. The first day allows you to eat as many fruits as you like. Take high in fiber fruits which will make you feel fuller. Don't starve at any point. Keep yourself hydrated by drinking water. Engage yourself in the physical activities like exercise or brisk walking.
Day 2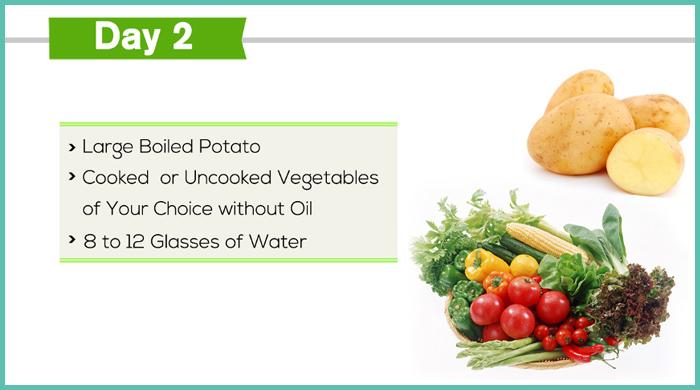 You have to follow a vegetable only meal plan on second day. Cook vegetables to make them patable. Care should be taken while preparing the vegetables as oil is not allowed. You can use butter oil or olive oil for making its taste better. Beans, carrots, cucumber, lettuce and cabbage are best options. You can also eat boil potatoes which will help you go through hard phase. Try different exercise today, but keep yourself busy in physical workout.
Day 3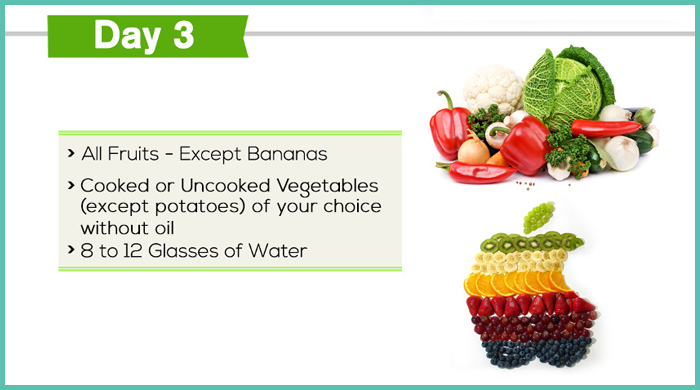 On the third day, your bodies have almost adjusted to the new diet.  Today is the combination of fruits and vegetable diet. Avoid potatoes and bananas only. Drink a lot of water and continue your exercises on the third day as well.
Day 4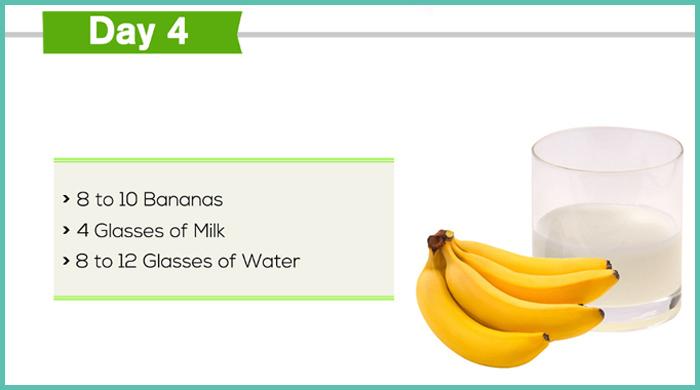 Take eight bananas and four glasses of milk. The food you have been asked to avoid is finally permitted. Distribute bananas according to your meal and snack time. Also, consume a big glass of milk, thrice, once each at breakfast, lunch and dinner. Exercise early in morning or in the evening after school or office.
Day 5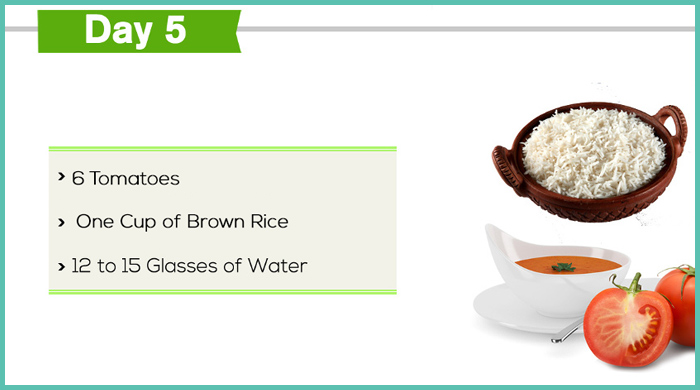 You will need 6 tomatoes and one cup of brown rice. And consume 12 to 15 glasses of water whole day. For vegetarians brown rice is a best option and non vegetarians can include a serving of fish or chicken. Use minimum oil for cooking. Don't forget to consume tomatoes. You will eat a good amount of protein.
Day 6
You will need 1 cup of brown rice or chicken beast or fish for non-vegetarians.  Cooked or uncooked vegetables of your choice without oil. Take 8 to 12 glasses of water. Don't fry vegetables and salads shouldn't have heavy dressing. By day six you will notice visible weight loss. Non vegetarians can take up to 500gms of skinless chicken.
Day 7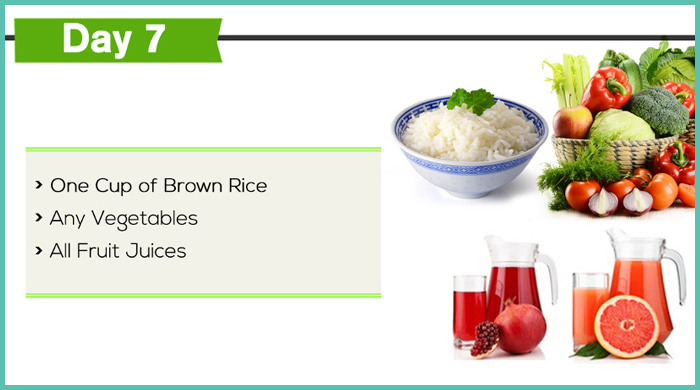 You will need brown rice, vegetables and all fruit juices.  Today is the final day of the diet. You can have one serving of brown rice and unlimited quantity of vegetables. You can drink sugar less fruit juice after every meal or snack.
NOTE- Do not follow GM diet continuously. This will lead to compromised immunity, muscle and bone weakness, and slow down your metabolism. GM diet works best when it is followed every alternate week or once in two weeks.
Source- STYLE CRAZE