Web Desk: You probably want a dress that feels like you. That's why we're turning to the stars to see which color fits you best based on where you fall on the astrology chart.
Your star tells a lot about the kind of person you are and personality traits that you carry. Do you know what are perfect colors of lehnga for your wedding? If not, read on to find out.
Aries (March 21- April 19)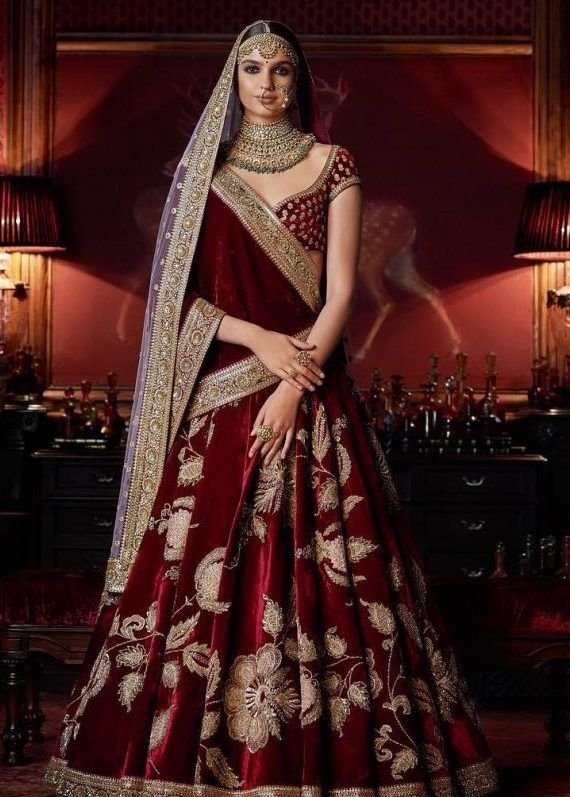 Aries woman are confident, bold and passionate who build the community with their cheerful nature. They are strong and energetic. The color meant for their wedding lehengas is either red or maroon. Red is the dark color of blood so it associates with energy, passion, love and determination. This color will lift up the spirit of an Aries bride.
Taurus (April 20-May 20)
Taurus ladies are down-to-earth and relaxing in a composed, pastoral environment, surrounded by soft sounds and a soothing whiff. They are calm by nature. Pastel shades are perfect fit for them. Colors not only give a meaning to the outfits but are also considered to be lucky for taureans.
Gemini (May 21- June 20)
Gemini brides are playful and intellectually curious. They are misrepresented as two faced. They have different hobbies and careers. They have fun-loving personality. The color that blends perfectly with Gemini brides is deep green as it symbolizes growth, rejuvenation and creativity. Yellow and peachy pink are also great colors for chilled-out Gemini bride.
Cancer (June 21- July 22)
Cancer woman are gentle by nature, filled with genuine compassion. They are self protective and highly sensitive to their environment. They are quite creative and spontaneous, the colors that suit them are shades of sky blue, white, sea green, as these colors represent softness, innocence, purity and harmony.
Leo (July 23 – August 22)
Leos are considered to be the queens of the celestial jungle. They love to be in spotlight and celebrate themselves. They enjoy raising friendships and relationships. They are confident about themselves all times. Royal colors like regal gold, silver and marigold orange are ideal for them. These colors represent all their personality traits like cheerfulness, royalty, and loyalty.
Virgo (August 23- September 22)
Virgo is an earth sign that represents Goddess of nature. Virgos are said to be perfectionists at heart and aren't afraid to improve their skills through meticulous and steady practice. They have an organized set of views and like things to be done in a certain manner. Shades of green, purple, soft blue, pristine white, light pink and peach are best for a Virgo's spirit.
Libra (September 23-October 22)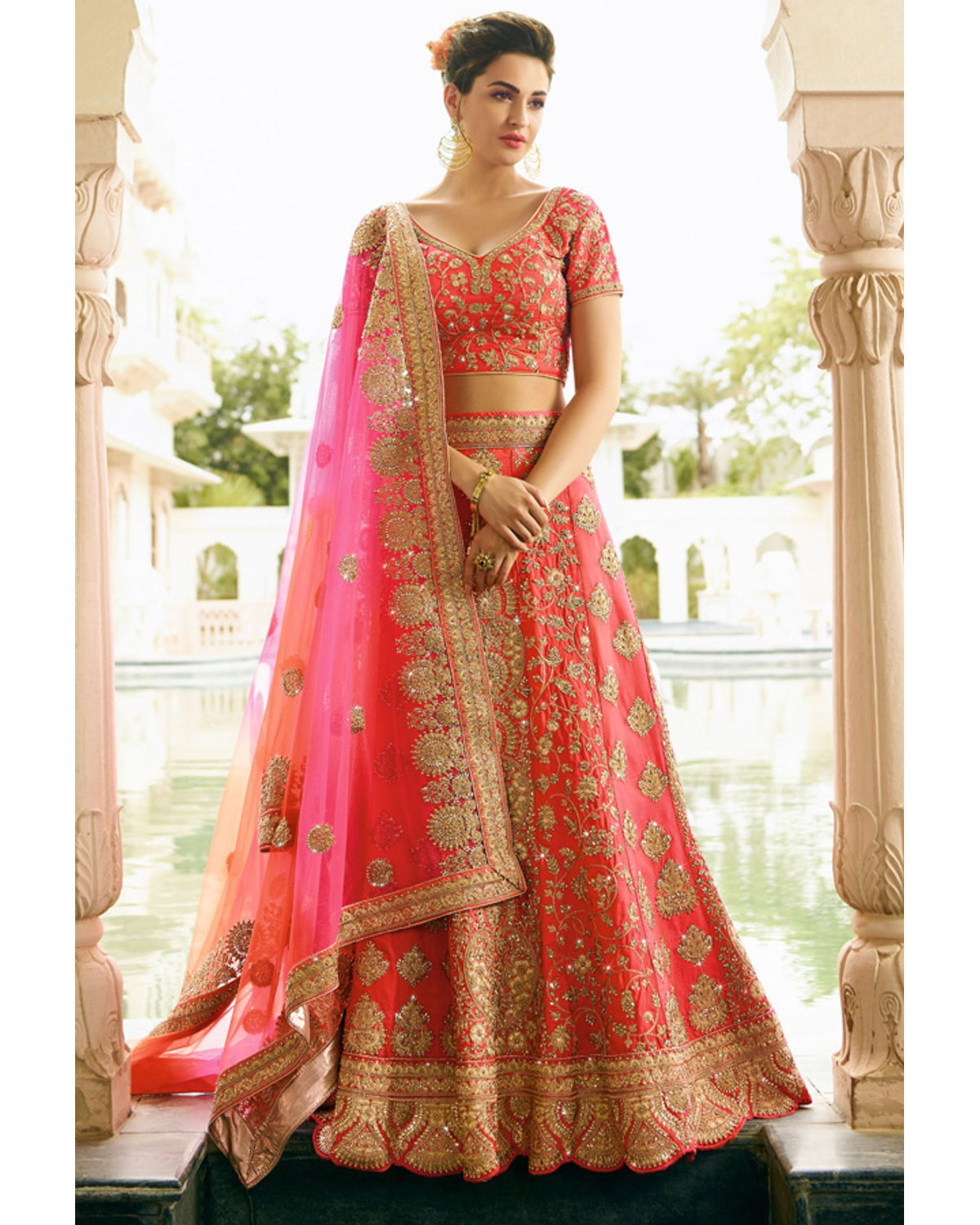 Libras love high art and intellectualism. They have an artistic approach to their ideas and are generally fashion conscious. The shades that perfectly go with Libra bride are turquoise, shades of blue, blush pink and ivory. These colors represent all the major traits of Libras like calmness, creativity, balance, clarity and idealism.
Scorpio (October 23- November 21)
Scorpio is a water sign which represents passionate and assertive people. They try to dig deeper when it comes to knowing the truth of everything in life. They are known for their cool behavior and for their mysteriously alluring beauty. They are said to be excellent leaders because of their hard work. Deep reds, maroons, purples sit well on people born with this zodiac sign.
Sagittarius (November 22- December 21)
They are curious and energetic. Freedom is what they perceive as their fortune. They have a goal driven personality and like changes. Canary yellows and bright orange fit aptly with their extrovert personalities.
Capricorn (December 22- January 19)
Capricorns are responsible, traditional and often very serious by nature. They are ambitious and masters of self control. They have an ability to manage people who work with them and make realistic plans. They learn from their mistakes.  Shades of blue, bottle green, beige, lilac and gray can be really good choice for them.
Aquarius (January 20- February 18)
Aquarians are deep thinkers and highly intellectual individuals who love helping others. They incorporate good problem solving skill. They consider the world to be full of possibilities. They are wild, unconventional and independent. Shades that go perfectly with these traits are electric blue, grey, turquoise and psychedelic colors.
Pisces (February 19- March 20)
Pisceans are very compassionate, romantic and friendly by nature. They are most tolerant among all the zodiac signs and have forgiving nature. Shades that will look impeccable on a Piscean bride are silver and yellow as these colors represent some of their major traits.
Source- Band Bajaa