Web Desk: Depression refer to a wide range of mental health conditions which affect mood, thinking and behavior. These diseases have gripped many people and it can sabotage relationships.
Living with a depressed people is not easy. But you have to give the best support to your loved one and don't make them feel alone. 'Psychcentral' shared six strategies one should follow to deal with them.
Be there
Depressed people want their loved ones to sit with them while they cry. Just wordlessly, hold their hands or speak warmly to them with statements like 'You're so important to me.' 'Tell me what I can do to help you.' 'We're going to find a way to help you to feel better.'
Don't judge or criticize
What you say can have a powerful impact on your loved one. Therefore, avoid saying statements like, 'You just need to see things as half full, not half empty.' or 'I think this is really all just in your head.'
Avoid being tough to them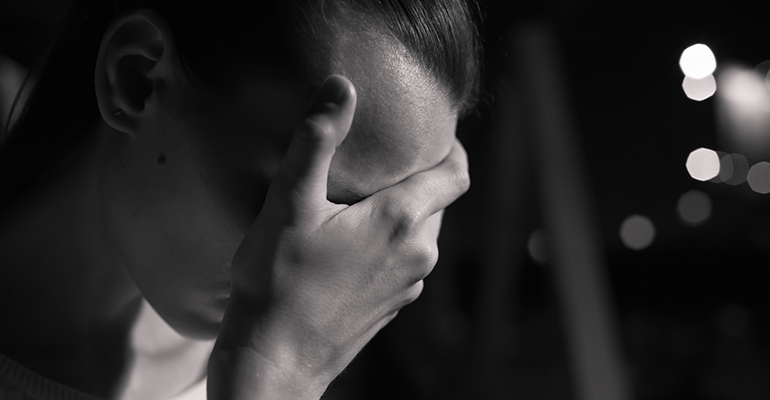 Many individuals think that being tough on their loved one will undo their depression or inspire positive behavioral changes. For instance, some people might intentionally be impatient with their loved one, push their boundaries, use silence or give an ultimatum (e.g. 'You better snap out of it or I'm going to leave'). All of these things are hurtful and harmful as ignoring.
Don't minimize their pain
Statements like 'You're just too thin-skinned' or 'Why do you let every little thing bother you?' make them realized that they're depressed. Stop showing their weakness and personality flaws.
Don't give them advice
Giving advice to them, make them feel insulted or even more inadequate and detach further. What helps instead, is to ask, 'What can we do to help you feel better?' This gives your love one the opportunity to ask for help. 'When a person asks for help are more inclined to be guided and take direction without feeling insulted.'
Avoid making comparison
Do not compare them with anyone and never say you know a person with depression. This can cut short your conversation and minimize their experience.