Web Desk: Indian skipper Virat Kohli is facing for his criticism for his comment 'leave India' to a fan. Many people outraged over his comment. Even celebrities turned against him.
Actor Siddharth too has reacted. He called him, 'an idiotic set of word.' He wrote,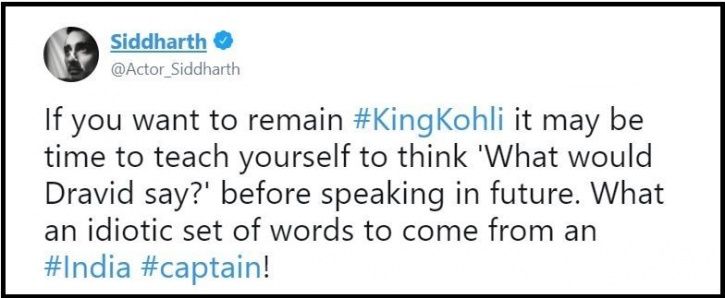 Sehwag on the other hand, stated that everybody has the right to pick athletes from other countries as their favourites.
"Everybody has the right to speak. We have also been asked who our favourite player is and I have taken names like Roger Federer, Brian Lara and Adam Gilchrist.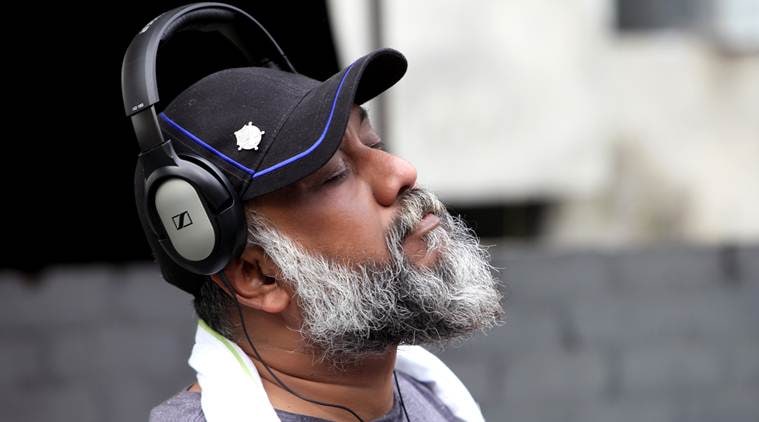 -File Photo
Filmmaker Anubhav Sinha comes out in support of Virat Kohli. He stated, "It is ok guys. Virat is a young lad. Got agitated. Yes, there could've been a more gracious answer but don't judge him for this. In any case, sending people to other countries is in vogue these days."
Kohli, who launched the Virat Kohli Official App on his 30th birthday on Monday, faced the backlash after his reaction to a fan, who confessed his preference for English and Australian cricketers over Kohli's blue brigade.
The fan wrote, "He (Virat) is an overrated batsman. Nothing seems special in his batting. I enjoy watching English and Australian batsmen more than these Indians."
Kohli admitted that he was not personally affected by the criticism but pointed out that if someone does not like Indian players while living in India then they should not be living in the country.
"I don't think you should live in India. Go and live somewhere else. Why are you living in our country and loving other countries? I don't mind you not liking me. I don't think you should live in our country and like other things. Get your priorities right," Kohli replied.
Kohli had issued a clarification where he said, "I guess trolling isn't for me guys, I'll stick to getting trolled! I spoke about how "these Indians" was mentioned in the comment and that's all. I'm all for freedom of choice.Keep it light guys and enjoy the festive season. Love and peace to all."