Web Desk: A young student at the BNU committed suicide by jumping from a building. The girl Rushaan Farrukh shared her hidden pain on social media.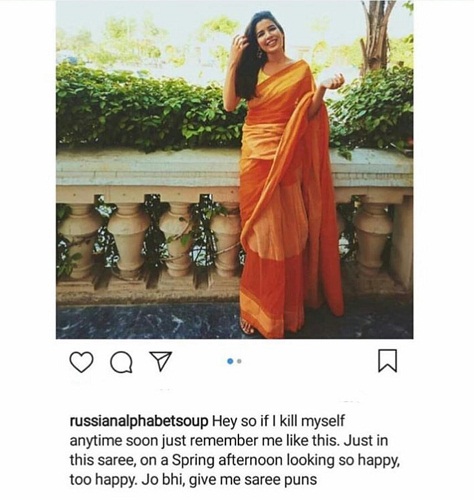 Pakistan's superstar Mahira Khan was devastated at the news and called people to take notice of what is happening around them. She demands for the availability of counselors at campuses that can help students go through it all easily.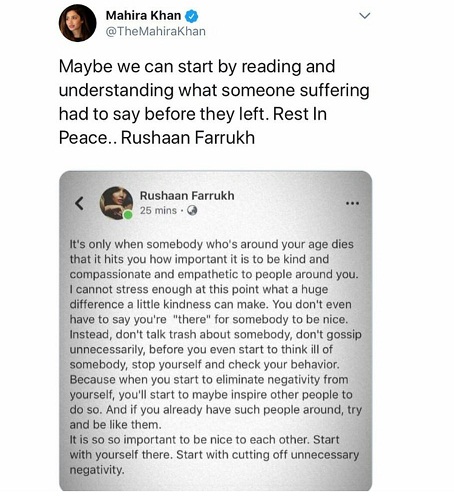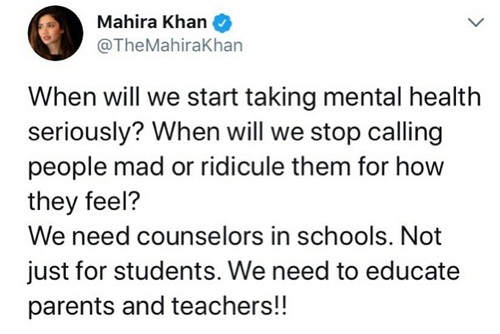 We hope that people will start taking mental health as an important factor and may the soul of the deceased rest in peace!