Web Desk: The two Bollywood superstars solemnized their six year long relationship by tying the knot at Villa Del Balbianello at Lake Como in Italy.
The couple has always been very private about their relationship.
Ranveer in a recent interview got candid about his relationship with Deepika Padukone. In his interview he showered love and praises for his new bride.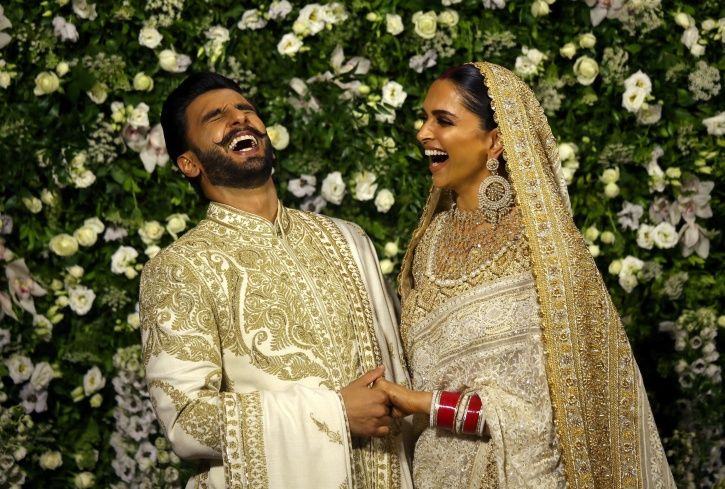 The couple is now being pressurized with the question of children, "When are you guys going to have kids?"
Ranveer responded, "It's not my call really. Partly it's my call but mostly it's just her and I allow her that."
He acknowledged that Deepika is a mature person and she can take her own decision.
At a recent event in Mumbai, when Singh was asked about marrying Padukone, he had a wide grin on his face. He went on to describe how 'magical' it is to marry the person you love. While this might just make you feel a little more #ForeverAlone, it might also give you a completely new perspective on marriage.
"I feel like I am flying, Marriage is like the best thing that's ever happened to me. Wow, I feel some kind of magic, some kind of power, I feel invincible, you know in superhero movies, that moment when the suit comes on, I feel like marriage has done that to me. I feel like I've grown up now, finally, I am a man. I feel grounded, I feel secure. I'm really loving it, it's been only 10 or 15 days, it's so nice, it's so lovely. I would highly recommend it."