Pakistan like every other country has been ravaged by the novel coronavirus. The flu bug is a multifaceted giant especially when you talk about a developing country facing this pandemic.
It has been like a war against an invisible enemy with inadequate inventory and all you can do is build up defense mechanisms and prevent yourself from catching it. One of the most important aspects of this war is to limit its spread in the peripheries of a country. 
For a country like Pakistan having a majority rural population i.e., 63.33% population of the country according to a 2018 World Bank survey lives in rural areas, it becomes the basic step to actively face this pandemic and nip the evil in the bud.
The rationale for the need for this active approach in peripheries is as follows:
The social norms of people meeting each other on regular basis.
Financial pressure and compulsion of the daily wagers and poor people to keep up their means of living.
Lack of awareness about the pandemic.
Unavailability of protective equipment and ignorance about the usage of protective gear.
In Pakistan, there is a well established primary and secondary health system to provide basic health services in peripheries. It includes basic health units, rural health centers, and tehsil headquarters hospitals in all the tehsils of a district. They are located in the remotest of areas with doctors appointed either on an ad-hoc or permanent basis.
Right from the onset of this pandemic, the federal government has taken a good approach to provide health care, screening, testing, and awareness programs in peripheries. But the problem is the inefficient transference of this proactive approach from apex to base of this pyramid of the health system. This has created a lot of problems and the prime victims of this are doctors and paramedics staff fighting on the frontlines in this contagion. The following are the topmost issues doctors are facing in peripheries:
Despite many media announcements by government officials unavailability of PPEs still tops the list of issues. Personal protective equipment includes masks, gowns, face shields, goggles, gloves, shoe cover, head cover, sanitizers, etc. These are the basic standard requirements of a regular doctor treating infectious diseases. As it's a pandemic so it has become necessary for every doctor to get him/herself protected so they can fearlessly treat the patients.
The point that needs to be highlighted is that not only the doctors working in Corona wards or ICUs need this equipment but also doctors doing ERs, OPDs or general wards indoors are equally or rather at more risk of becoming infective. As the virus can stay in the dormant phase with the patient being symptom-free so every doctor should be provided with sufficient gear and they should also be vigilant themselves and take proper precautions.
The spread of unchecked social media information has cost Pakistanis a lot of lives. Rumors and intentional false narratives have spread like fire during the pandemic. This has developed a lack of trust between patients and doctors.
Firstly, the acceptance of this contagious disease took a lot of time on social media, and all the conspiracies made their way into common man's minds. Initially, they visited the hospital without hesitation and any protection not even thinking about it as a problem. But due to rumors like that of "poisonous injections," some people now have become afraid and are hesitant to visit hospitals even if they are critical. This has built up a barrier between doctors and patients.
Due to the wall of mistrust that has been created and partly due to the strict infectious protocols regarding Covid patient, there has been a greater number of incidents that took place all over Pakistan where doctors and paramedical staff were beaten ruthlessly. This has discouraged a lot of doctors to keep practicing in Pakistan. The common factor among all such incidents was the lack of a proper security system for doctors and the ignorance of people regarding Covid-19 guidelines.
Improper screening and testing approach:
The modifications advised and those that have been done in primary and secondary health institutions show a major contrast. The unprepared isolation wards in peripheries, minimal manpower, inefficient number of oxygen cylinders, and lack of ventilators available at the tehsil level are some of the major concerns of the health community. Moreover, there is no screening system for patients entering the building in quite a lot of health units in rural areas of our country. The decrease in capacity of daily testing capacity, untrained staff, a deficient record of contact tracing, and wastage of tested samples during transportation because most of the districts lack government-funded laboratories are also huge problems that need to be addressed by the authorities.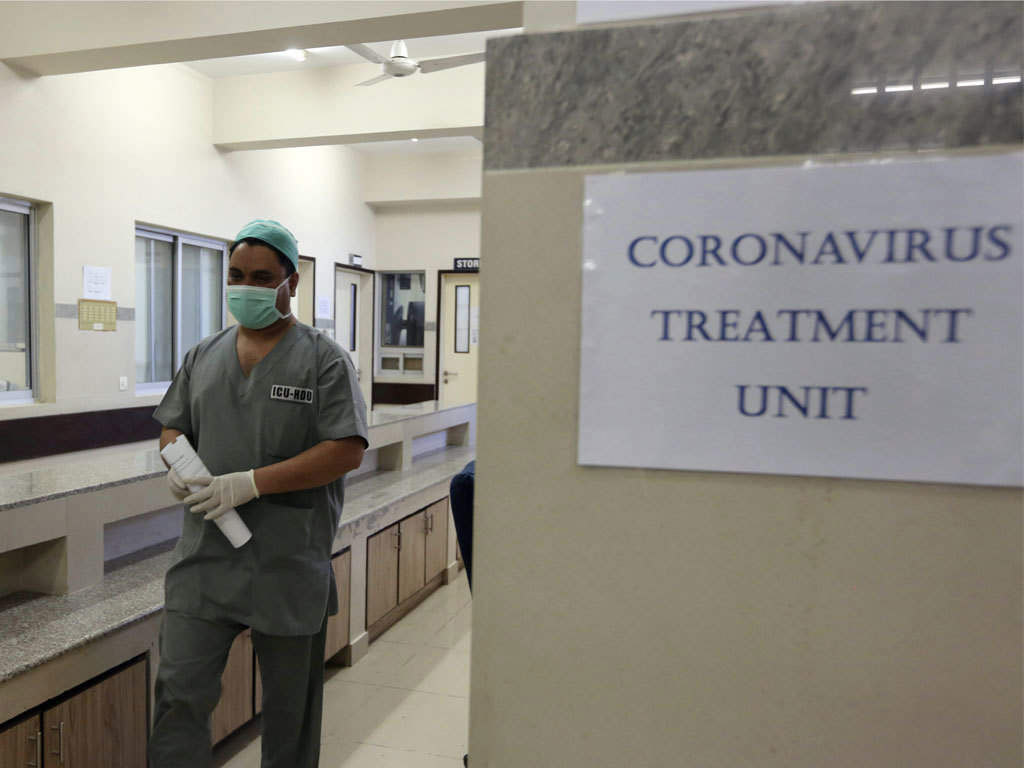 These are some of the difficulties faced by doctors working in peripheries, other than this it includes discouragement of doctors by the government by cutting their Non-Practice Allowances rather than increasing as promised times and again. All this has created a toxic environment for doctors and has added to the mental toll on them. The government must address all the issues of healthcare providers as soon as possible.