ISLAMABAD: Today, Asad Umar- the federal minister for planning and the person heading the National Command and Operations Center (NCOC)- announced that over 1 million Pakistanis have been vaccinated so far. While more than 2 million people have registered for Covid jabs.
In the last 24 hours, over 76,000 people were given the coronavirus vaccine, as per reports of NCOC.
Umar took to Twitter announcing the news, he wrote:
Total vaccinations carried out so far crossed 1 million. More than 76 thousand vaccinations were carried out yesterday. The total number of people registered so far is now over 2 million. 600k health care workers and more than 1.4 million 50 plus. Please register if u are 50 plus.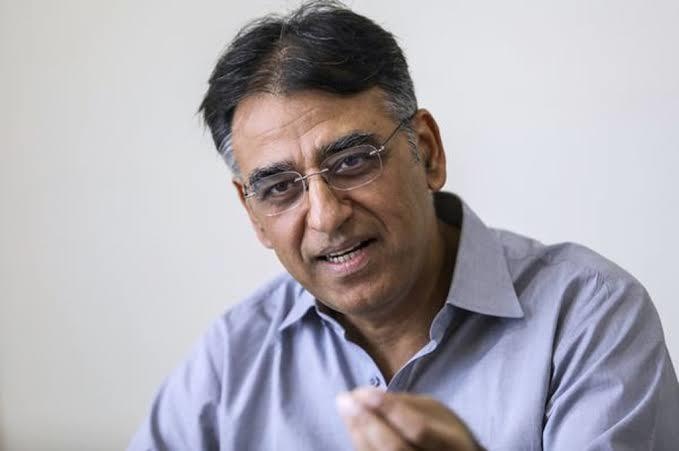 He also mentioned that the lockdown restrictions have started to show results already as the positivity rate is declining, he tweeted:
Increased restrictions, broader lockdowns & stronger sop enforcement starting to have an effect. Initial signs of positivity slowing. However, due to the momentum of the last 2 weeks patients on critical care & mortality will stay at high levels for some time. Please follow SOPs & be safe.
According to the reports, in the last week over 250,000 Pakistanis got themselves vaccinated. The country is still seriously lagging behind other nations in this endeavor but finally, the authorities are speeding up the vaccination process. This recent surge in vaccinations is largely due to the availability of CanSino vaccines in government hospitals and Sputnik-V vaccines privately. But the country has still a long way to go.
As per the daily updates provided by the NCOC, yesterday's COVID-19 stats of Pakistan are as follows:
Total Tests in Last 24 Hours: 46,665     
Positive Cases: 3,953       
Positivity % : 8.47%        
Deaths : 103