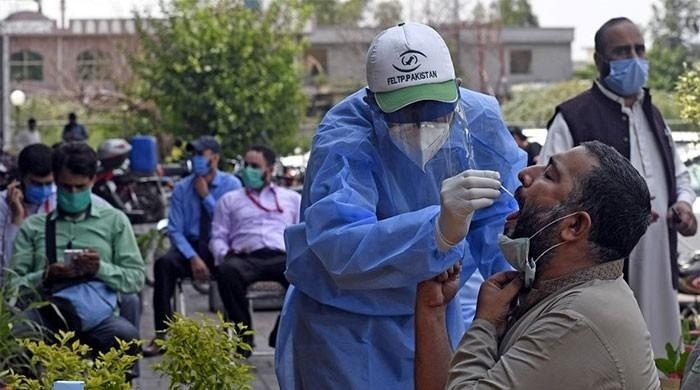 For the past couple of weeks, Pakistan has seen the COVID-19 positivity rate drop significantly but what does it actually signify? 
It's been almost 18 months since the first novel coronavirus infection was identified in Wuhan city of central China. Since then, the whole world has been ravaged by Covid-19. During this pandemic, we have heard numerous new medical terminologies that the common man was unfamiliar with before. Nowadays, one of the most used such terms is the positivity rate of the coronavirus in any given region.
But what is meant by the positivity rate?
How are its fluctuations significant for us?
What are the ramifications of the positivity rate on either implementing or lifting the lockdown restrictions in an infected area?
As more and more people were being tested for the coronavirus infection across the globe, the focus shifted to the positivity rate to gauge how many of those sampled are infected. So let's start by stating the definition of the positivity rate, in layman's words: it's the percentage of people who test positive for any virus out of those overall who have been tested. In a given region, if 100 people are sampled for viral infection (in this case, novel coronavirus infection) and 10 tested positive it means the positivity rate of that region is 10%.
The daily positivity rate is an invaluable metric in showing the number of infectivity in any region. Weekly positivity rates are even better indicators by which authorities can identify hotspots and timely implement lockdown restrictions. On the contrary, if the rate goes down they can lift whatever restrictions they had imposed like limited mobility, lockdown, curfew etc. 
These rates rise if the region is seriously infected and decline if the authorities are able to contain the viral disease. For example, in Pakistan, the daily Covid positivity rate remained quite high (between 10-15%) for several weeks in the third wave but it has come down now to around 3% as the government has been able to contain the viral infection.
The higher infectivity rates prompted the government to implement strict lockdown measures across the country and now the lower rates reported for the past few weeks have been the major reason that the government has reopened most parts of the country and economic and academic activities have resumed to a great extent.
Although decreased infectivity rate is a valuable metric for easing restrictions, the World Health Organization has warned leaders around the world not to reopen their countries too soon as the virus can resurface anytime.