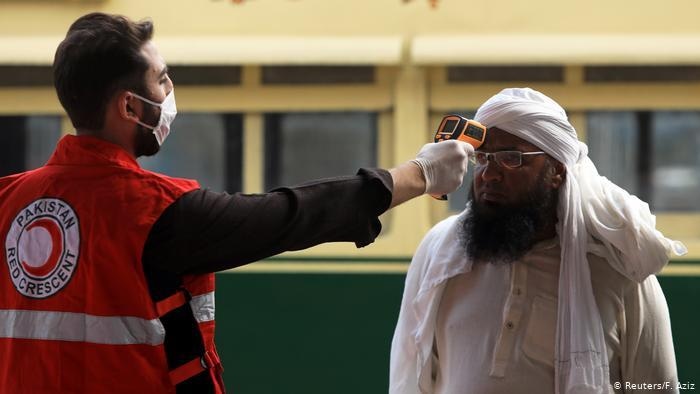 Pakistan on Wednesday has reported 39 COVID-19 related deaths and 930 new cases in the last 24 hours.
According to statistics shared by National Command and Operations Center (NCOC), the country's nerve center for unified efforts against coronavirus, 45,519 coronavirus tests were taken countrywide, of which only 930 came out positive.
There are currently 2,173 critical patients of COVID-19 admitted to different hospitals in the country, no new critical cases were reported. The reported national positivity rate is 2.04%.
With these latest statistics, the country's total number of confirmed active cases stands at 33,005. Pakistan has so far recorded 950,768 confirmed cases, 22,073 deaths, and a total of 895,690 recoveries from the novel disease.
As per the numbers shared by the Ministry of National Health Service, 94.2% of the total confirmed cases have recovered while the mortality rate is 2.3%.
Currently, most active cases are reported in Sindh (19,267) followed by Punjab (9,345), and Khyber Pakhtunkhawa (2,069). There are currently 1,032 active cases in Islamabad, 414 in Azad Jammu & Kashmir, 749 in Balochistan, and 129 in Gilgit Baltistan.
Vaccination update:
As per the numbers shared by NCOC, Pakistan has so far administered 13,484,364 vaccine doses. 3,566,547 people are fully vaccinated and at least 7,267,000 are partially vaccinated.