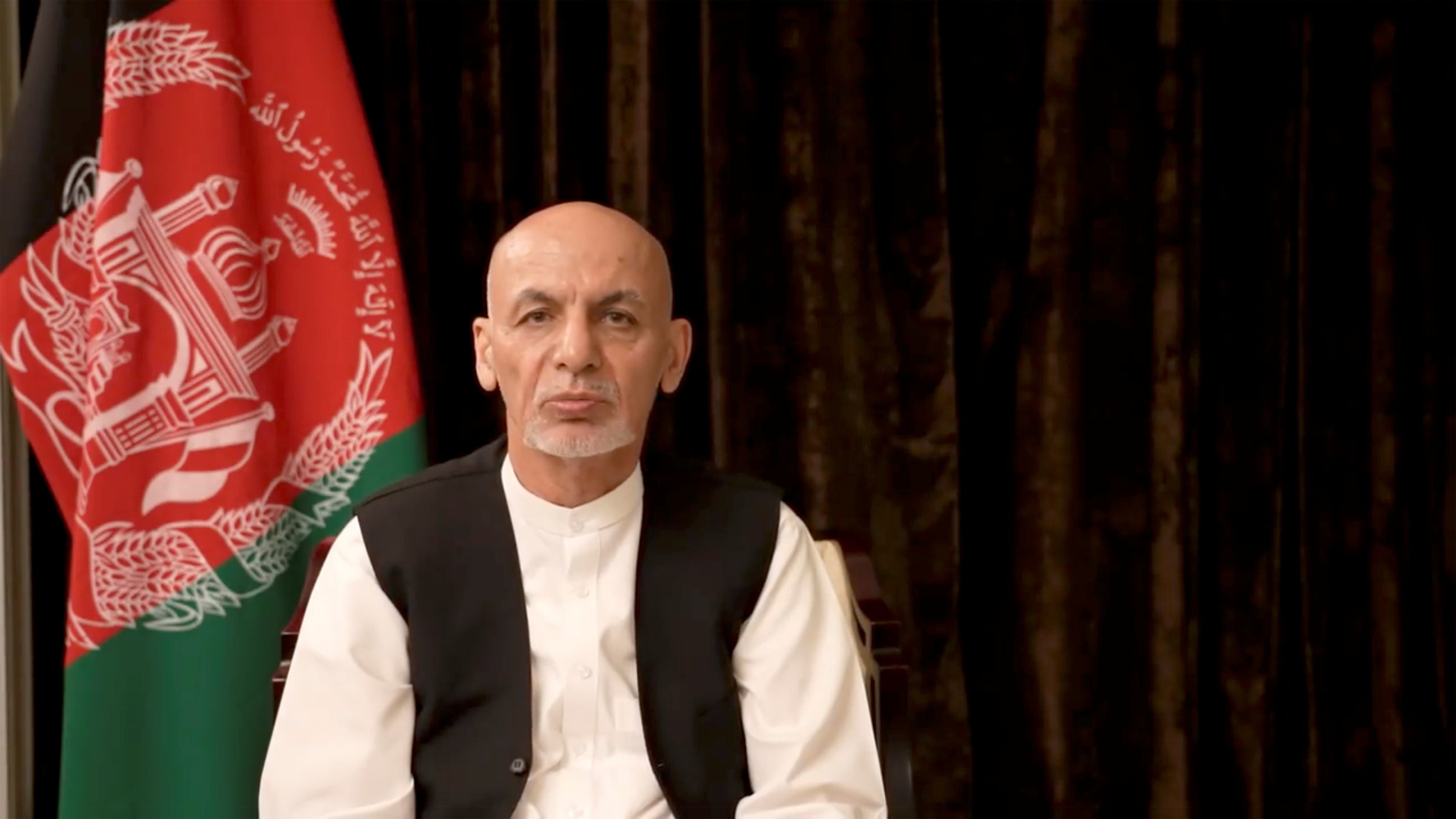 Afghanistan's president has defended his decision to leave the country, saying on Wednesday he had to do so to prevent bloodshed.
Ashraf Ghani has been bitterly criticised for flying out on Sunday as Taliban forces entered Kabul.
In his first public comments from exile in the UAE, Ghani also denied reports that he had taken large sums of money with him.
"All my colleagues in the West told me that if I didn't leave, things would be worse. I could have stayed and started a war, but I had a responsibility to my people, and I didn't want to start a bloodbath like in Syria and Yemen.... If I had stayed, I would have been executed..."
Russia's embassy in Kabul said on Monday that Ghani had fled the country with four cars and a helicopter full of cash and had to leave some money behind as it would not all fit in.
The Russian statement came a day after Taliban took over the country as the Afghan president's whereabouts were unknown.
In a statement on Wednesday, the Gulf state's foreign ministry said: "The UAE Ministry of Foreign Affairs and International Cooperation can confirm that the UAE has welcomed President Ashraf Ghani and his family into the country on humanitarian grounds."
Meanwhile thousands of diplomats, foreign citizens and ordinary Afghans are trying to leave the country.
Since the weekend, Kabul's airport has played host to scenes of chaos as crowds try to leave, fearing a return to the Taliban's hardline rule.
Gunshots were fired into the air near crowds of people on Wednesday.
Witnesses said armed members of the Taliban were preventing people from reaching the airport, including those with the necessary documents to travel.
There are still 4,500 US troops in the country but their mission is focused mainly on securing the airfield.
At a Pentagon press briefing, US Secretary of Defense Lloyd Austin said they could not expand their operations:
"We cannot afford to either not defend that airfield, or not have an airfield that's secure where we have hundreds or thousands of civilians that can access the airfield at will and put our forces at risk."
Austin said: "We're going to do everything we can to continue to try and deconflict and create passageways for them to get to the airfield. I don't have the capability to go out and extend operations currently into Kabul."
President Joe Biden says the US troops may remain in Afghanistan beyond the 31st of August deadline to evacuate American citizens.
In an interview with ABC, Biden defended his handling of the withdrawal, suggesting there was no way to get out without chaos ensuing.