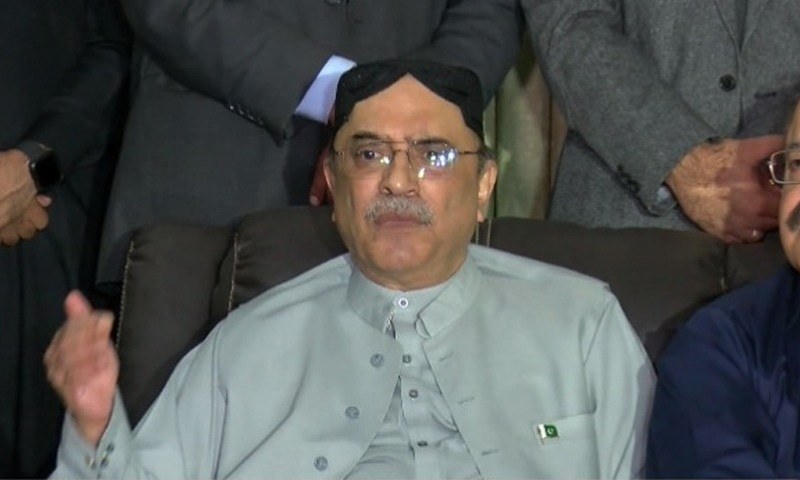 ISLAMABAD: An accountability court has deferred the indictment of former president Asif Ali Zardari in Rs8 billion- suspicious transactions case.
During the hearing of the case, Asif Ali Zardari requested the court to indict him through video-link; however, the court rejected his plea and warned that if he is not present on the next hearing, the court will issue his arrest warrants.
The court adjourned the hearing till October 14 and asked the PPP leader to ensure his presence in the next hearing.
The court had granted bail to Zardari on medical grounds in the case pertaining to suspicious transactions worth Rs8 billion made through a fake bank account.
Asif Zardari's lawyer Farooq H Naik and NAB prosecutor Wasim Javed appeared before the court while former president Asif Ali Zardari did not appear despite the court summons.
Farooq H Naik said that Asif Zardari is ill, it will be difficult for him to appear in court tomorrow.
The accountability court exempted the accused from attendance and adjourned the proceedings.
The court summoned Asif Zardari on October 14 and warned it would issue an arrest warrant if he did not appear.
It is to be noted that Asif Zardari is accused of alleged laundering of more than Rs 8 billion.