Annalena Baerbock thanks Pakistan for support in evacuation efforts from Afghanistan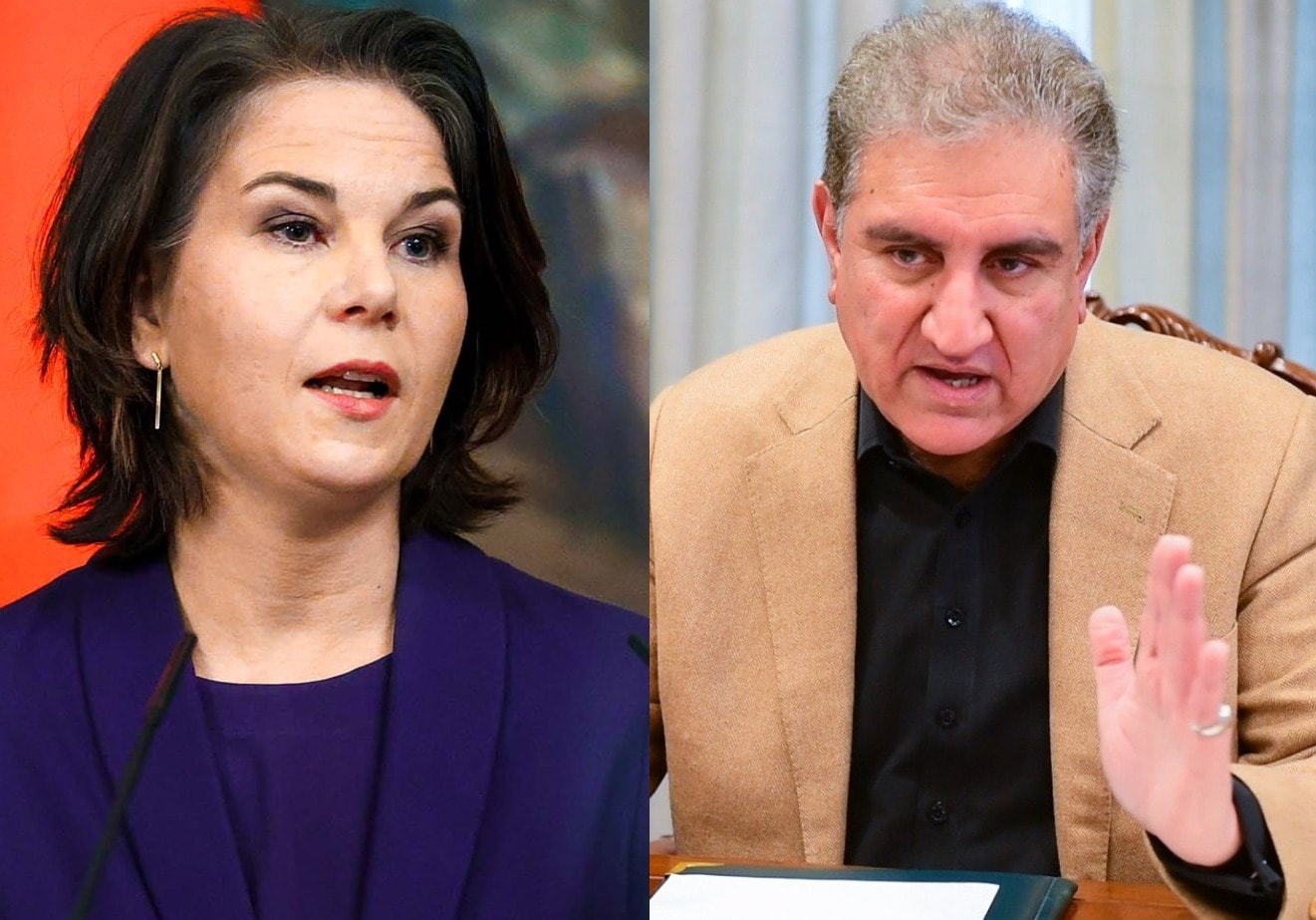 Germany's Foreign Minister Annalena Baerbock on Monday telephoned her Pakistani counterpart Shah Mahmood Qureshi and discussed a wide range of issues – including the prevailing Ukraine situation.
"We are working closely with Pakistan to help Afghans in need. Several thousand Afghans have been able to travel from Afghanistan via Pakistan to Germany. This morning I spoke with Shah Mahmood Qureshi to thank him for this enormous support," she said in a tweet.
Annalena Baerbock, who is the country's first female foreign minister, added that she was looking forward to continuing the dialogue with Pakistan.
The dignitaries also deliberated on the Afghanistan situation. FM Qureshi reaffirmed Pakistan's resolve in supporting the international community in its efforts to strengthen peace in Afghanistan, read a statement issued by the Foreign Office.
The foreign minister had stressed the need for averting a humanitarian crisis and economic meltdown in Afghanistan, which would adversely impact regional stability. He also apprised his German counterpart of the ongoing situation in Indian Illegally Occupied Jammu and Kashmir.
"The two Foreign Ministers exchanged views on the situation in Ukraine," it read, as tensions were growing over the Eastern European country. According to media reports, US President Joe Biden and Russian President Vladimir Putin have agreed in principle to a summit on the Ukraine crisis. However, Kremlin has said that both the heads of state could set up a call or meeting any time but there were "no concrete plans" yet for a summit.
The prevailing regional situation in Europe impact was not just limited to the people living in Russia and Ukraine after the troops' deployment, military drills, and US warnings. But it has also changed the financial market, with the investors finding a glimmer of hope in the upcoming Biden-Putin meeting.
FM Qureshi invited Baerbock to visit Pakistan at the earliest convenience, as he was of the view that her visit would be helpful in preparing for Prime Minister Imran Khan's visit to Germany.