Supreme Court bench says strict action will be taken against IG unless minors missing for five years are found by next hearing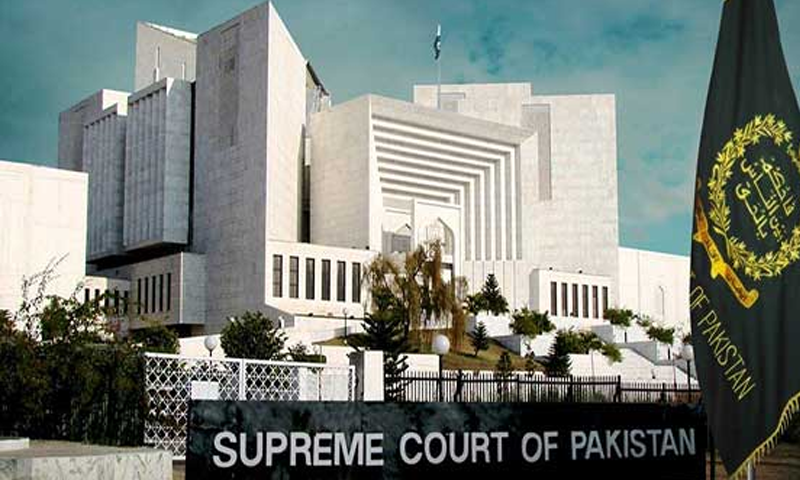 ISLAMABAD: The Supreme Court on Thursday rejected an investigation report submitted by the Sindh police in a case pertaining to the abduction of two girls by their father Asif Baloch. The top court bench warned the Sindh police chief of strict action in case of failure to recover the two girls by the next hearing in two weeks.
Chief Justice of Pakistan Justice Umar Atta Bandial, while hearing the case filed by Dr Mehreen Baloch for the recovery of her daughters - grilled the Sindh police over its failure to recover the girls while castigating the joint investigation team over its report.
"The new report merely paraphrases the findings of the previous report without providing any substantial information," he remarked.
"How hard is to trace someone in today's day and age," the court observed. "All it requires is intelligence in investigation," it added.
The SSP South also drew the court's ire over the failure to recover the girls who have now been missing for the last five years.
"Have efforts been made to trace the accused Asif Baloch based on cell phone data and bank transactions," inquired the court.
Justice Sajjad Ali Shah inquired who has been financially supporting Asif Baloch in the five years that he has managed to stay untraceable.
Upon this, the SSP South informed the court that those believed to be in contact with the accused were questioned. "We even raided one location in Karachi but that resulted in proceedings against the police," he replied, adding that the head of the JIT was from the Intelligence Bureau.
The Sindh prosecutor general pointed out that it was possible that the accused had changed his national identity card, while asking the court to issue a notice to the National Database Registration Authority (Nadra).
Upon this, Justice Shah asked why the Sindh government cannot approach Nadra to get the relevant information.
The SC bench added that the mother of the kids cannot go from door to door for the recovery of her daughters.
The Sindh prosecutor general's requested for two-week time, which the court granted.
However, it ordered the Sindh IG, and the head along with the members of the JIT to be present at the next hearing in two weeks via video link. "If the girls aren't recovered till the next hearing, strict action would be initiated against the Sindh police chief."