The nobel laureate asks people stop telling women how to dress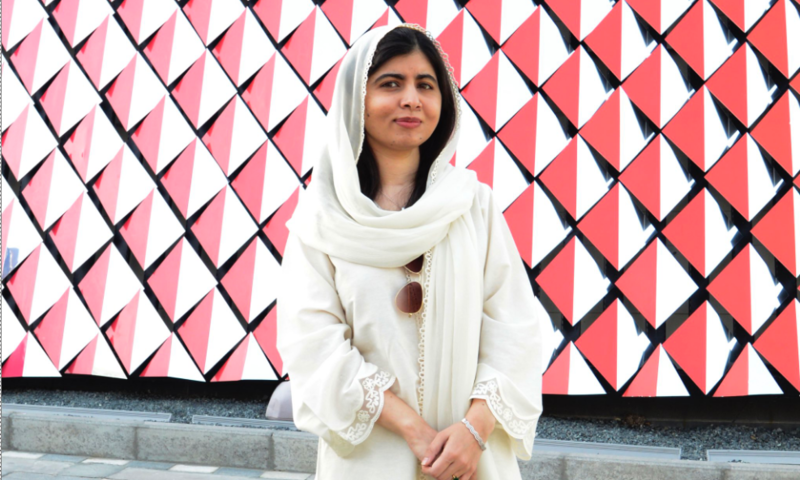 Nobel laureate Malala Yousafzai has defended every woman's right to dress the way she wants and asked people to stop telling women how to dress.
"Whether a woman chooses a burqa or a bikini, she has the right to decide for herself. Come and talk to us about individual freedom and autonomy, about preventing harm and violence, about education and emancipation. Do not come with your wardrobe notes," wrote Malala in an article on Podium.
In the article, Malala wrote about the backlash she experienced when she gave a TV interview at the age of 12. "She should be at home, not in front of the cameras. And if she's going to speak, she should at least cover her face," one of her relatives complained to Malala's father.
While she was a young girl in Swat valley, women were forced to wear black abaya and shuttlecock burqa after Taliban took over the valley, she wrote, adding how the militant group thought the hefty embroidered shawls the Pashtun women wore was "not Islamic enough".
When Taliban ruled Swat valley, if a woman dared to go outside with the dress code chosen for them, they were subjected to "severe beating", Malala wrote.
She then talked about Pakistan society's expectations from girls and women "to look a certain way" as their choice of dress determined what people "think" of them and how "they will treat her". "If you do not follow your community's established dress code, you're a threat to the culture, to religion. You're an outsider, not to be trusted or befriended," she added.
Malala also talked about her choices: "My face meant identity, presence and power for me – and I refused to cover it."
She also talked about multiple countries where states made decisions of how women should dress.
Malala gave reference to crackdown on girls and young women's hijab in India's Karnataka state; a ban on hijab for women who take part in sports in France; Indonesian girls being told to wear jilbab covering their head, neck and chest; women were advised to wear blankets at work in Afghanistan; Black girls in the United Kingdom and United States were punished for their hairstyles; women were required to wear revealing outfits in competition by the International Handball Federation, while in the same outfit, they could not board a plane unless they covered up; women were told to wear high heels and take off their eyeglasses at work in Japan.
While the hijab row was ongoing in India's state, Malala tweeted: "Refusing to let girls go to school in their hijabs is horrifying."
She then added in her article: "And women and girls in every corner of the globe understand that, if they are harassed or assaulted on the street, their clothes are more likely to face trial than their attackers."
The nobel laureate had raised voice against hijab ban in Karnataka's educational institutions and Taliban's dress code for Afghan girls. "If someone forces me to cover my head, I will protest. If someone forces me to remove my scarf, I will protest," she added.
She also referenced an image of herself in jeans, jacket and scarf, which made rounds on social media while she was studying in Oxford. Malala highlighted the criticism she faced for wearing the dress and said: "I said nothing. I felt no obligation to defend myself or meet anyone's expectations of me."
She concluded the article by saying, "Someday I might make changes to my wardrobe. I also might not. But exploring and understanding clothing will remain part of my life, as will defending every woman's right to determine what she wears. I love my patterned, floral shalwar kameez. I love my jeans too. And I am proud of my scarves."