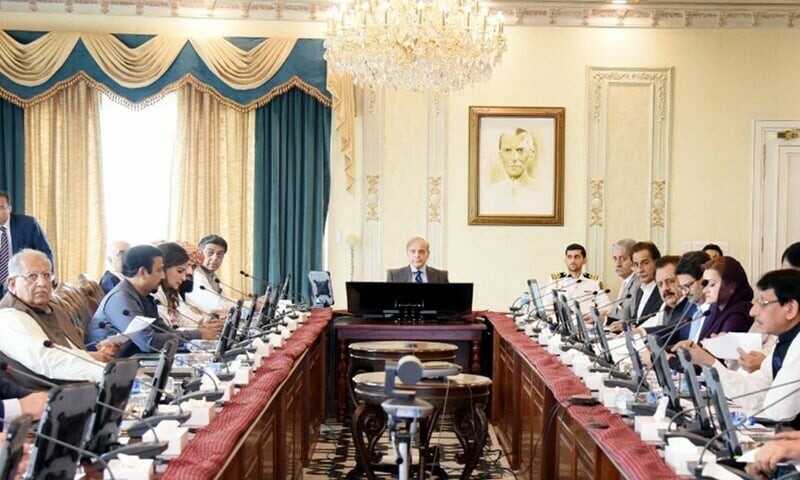 ISLAMABAD: The new coalition government has ruled out the option of holding an early election, reiterating that it would complete its tenure amid the apex court's ruling on the presidential reference, seeking interpretation of Article 63 (A) of the Constitution.
The Supreme Court of Pakistan ruled on Tuesday that the vote cast by dissident lawmakers will not be counted. The verdict by the larger bench of the apex court was a 3-2 split decision, with a majority of the judges not allowing lawmakers to vote against the party line in four instances outlined under Article 63-A.
PPP co-chairperson Asif Ali Zardari, JUI-F's Fazlur Rehman, MQM's Khalid Maqbool Siddiqui, and PML-N top leaders attended the meeting. PML-N leader Nawaz Sharif had joined the meeting via video link.
Sources told Aaj News that the coalition government had a meeting under the chairpersonship of Prime Minister Shehbaz Sharif on Tuesday. They deliberated upon the SC ruling and maintained that they were "all set" to deal with the impending political crisis in Punjab.
Hamza was elected as the new Punjab chief minister on April 16 in a session marred by violence and delays. He bagged 197 votes in the 371-seat Punjab Assembly, while Pervez Elahi received no votes due to PTI and PML-Q lawmakers opting to stay away from the session.
The allied parties have decided to seek the advice of legal experts on the SC ruling. They also assured the government of their support amid the downward slide of the rupee against the dollar and rising inflation.
Sources said the new coalition government decided that there would be no early elections and stressed the need for electoral reforms and measures for strengthening the economy.
Allied parties called upon the economic team to take measures for the decreasing value of the rupee against the dollar in the market. They also gave a nod to support the government on its "tough decisions" for steering the economy out of the crisis. In veiled references, PML-N leaders have called for taking difficult decisions such as withdrawing fuel subsidies in order to revive the IMF programme.