Court reissues arrest warrant for Salman Shehbaz and two others; court adjourns hearing till June 11 after approving interim bail of Shehbaz, Hamza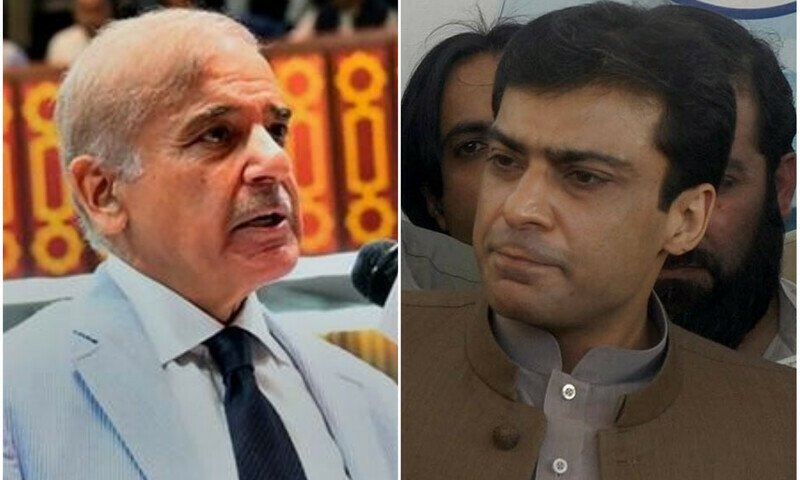 LAHORE: The Federal Investigation Agency on Saturday sought arrest warrants for Prime Minister Shehbaz Sharif and Punjab Chief Minister Hamza Shehbaz and urged the Lahore's central court to reject the accused persons' interim bail in a case pertaining to the Rs16 billion money laundering case.
PM Shehbaz and his son Hamza were also in court during the hearing of the case filed against them by the Federal Investigation Agency. The FIA in December 2021 submitted the challan against the accused persons to a special court for their alleged involvement in laundering an amount of Rs16 billion in the sugar scam case.
Special central court judge Ijaz Ahsan Awan presided over the hearing of the case.
The FIA submitted the interim challan with the correct address and father names of the accused persons Salman Shehbaz, Malik Maqsood, and Tahir Naqvi. The court then reissued the arrest warrants for them and sought a report on the next hearing of the case.
Presenting arguments on the interim bail, PM Shehbaz's lawyer Amjad Pervez alleged that the previous government registered cases to suppress the political rivals. "For more than one year, the FIA did not submit the challan because they were searching for pieces of evidence. But, they did not get anything," he said, adding that the agency also a speedy trial of the case.
The court asked the special prosecutor Farooq Bajwa whether they want to arrest the two accused persons or not. To this, he said: "Yes, the FIA wants to arrest them. The role of the accused is yet to be proved and for this arrest is compulsory."
The prosecutor added that CFO Usman and Salman Shehbaz deal with all accounts.
Did Shehbaz Sharif take advantage of this or not, the court remarked. To this, Shehbaz's lawyer said that the same question was not being understood by them (FIA). "This proves the dishonesty of the previous government that the FIA did not request for arrest when both father and son were in jail and probe was underway into the money laundering case," lawyer Pervez said.
The court adjourned the hearing till June 11 after extending the interim bail of PM Shehbaz and Punjab CM Hamza.