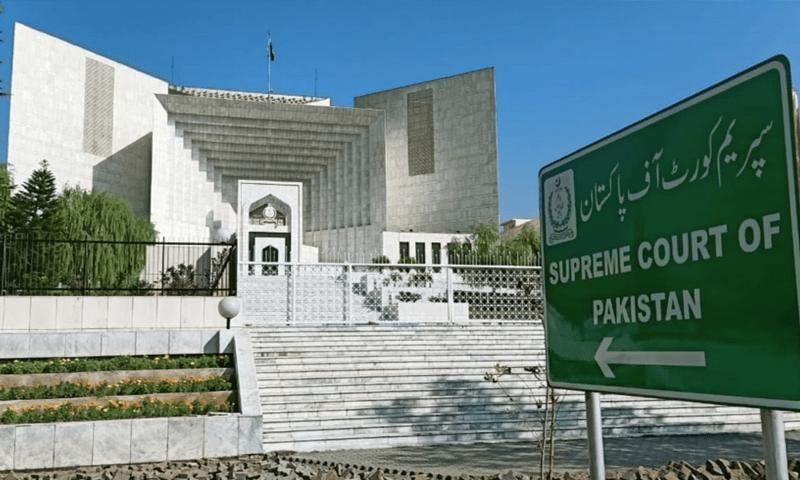 ISLAMABAD: The Supreme Court Bar Association (SCBA) Thursday filed a petition in the Supreme Court seeking the review of its May 17 verdict on the interpretation of Article 63-A pertaining to the treatment of dissidents.
On May 17, the apex court ruled that the votes of dissident members of Parliament (MPs), cast against their parliamentary party's directives, would not be counted.
The SCBA in its plea asked the Supreme Court to take back its opinion regarding not counting the votes of dissidents by reviewing the interpretation made on May 17, 2022.
The plea stated that according to Article 63 of the Constitution, the dissidents should only be de-seated.
"The apex court's opinion regarding not counting the dissident's votes is against the Constitution and equal to interference in it," the SCBA stated in the plea.
The bar association has nominated the federal government and Election Commission of Pakistan as respondents in the case.
Verdict
The verdict by the larger bench of the apex court was a 3-2 split decision, with a majority of the judges not allowing lawmakers to vote against the party line in four instances outlined under Article 63-A.
These four instances are the election of prime minister and chief minister; a vote of confidence or no-confidence; a Constitution amendment bill; and a money bill.
Presidential reference
In March, the PTI had filed a presidential reference seeking the apex court's interpretation on measures to bar horse-trading.
PTI Chairman Imran Khan and the PTI leadership had accused the dissident leaders of being "turncoats" while claiming that PPP was offering them money in return for their support in the no-trust vote seeking the then prime minister Imran Khan's ouster.