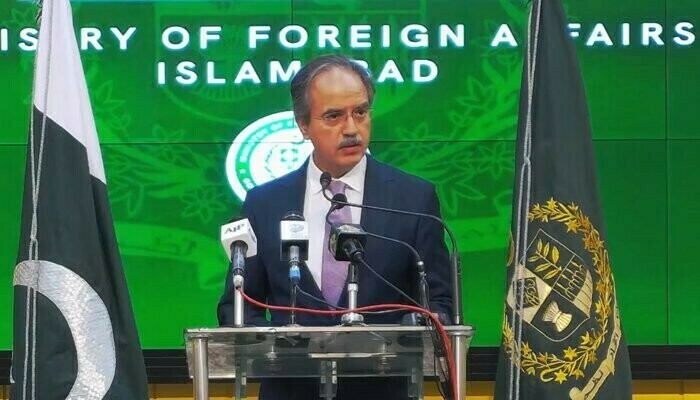 Pakistan has categorically rejected reports appearing in a segment of Indian media regarding investigations into a murder case in Udaipur area of Rajasthan in India.
"We have seen reports in a segment of the Indian media referring to investigations into the murder case in Udaipur, mischievously seeking to link the accused individuals, Indian nationals, to an organization in Pakistan," the Foreign Office Spokesperson Asim Iftikhar said in a statement on Wednesday.
The spokesperson said that such insinuations, which were typical of the BJP-RSS 'Hindutva' driven Indian regime's attempts to malign Pakistan by externalizing India's internal issues through pointing fingers towards Pakistan.
He said such malicious attempts will not succeed in misleading the people, either in India or abroad.
A day earlier, two men stabbed a Hindu tailor multiple times inside his tailoring shop in the city of Udaipur and also filmed the attack.
The Hindu tailor was murdered over his support online for a former ruling party official whose remarks about the Prophet Mohammed (PBUH) sparked global protests.
The two accused were arrested by the Rajasthan Police at Rajsamand, the Hindustan Times reported and added that the investigation had revealed that the suspects had links to Karachi-based Dawat-e-Islami.