The world is reeling from the deadly coronavirus infection. It's been over a year that COVID-19 was first discovered but the viral disease is still wreaking havoc on millions of people. To date, the global coronavirus cases have reached 90,059,519 and at least 1,933,709 people have succumbed to the viral disease.
Of all the regions South America has reported the highest percentage of Covid-19 fatalities. In other words, the region has the greatest Covid-19 fatality rate. The fatality rate is the proportion of deaths from a certain disease or infection compared to the total number of people diagnosed with that disease.
The latest coronavirus statistics of South America, as provided by the website "Worldometers", are as follows:
Total cases reported: 13,907,093
New cases (last 24 hours): 100,040
Total deaths reported: 375,682
New deaths (last 24 hours): 1,808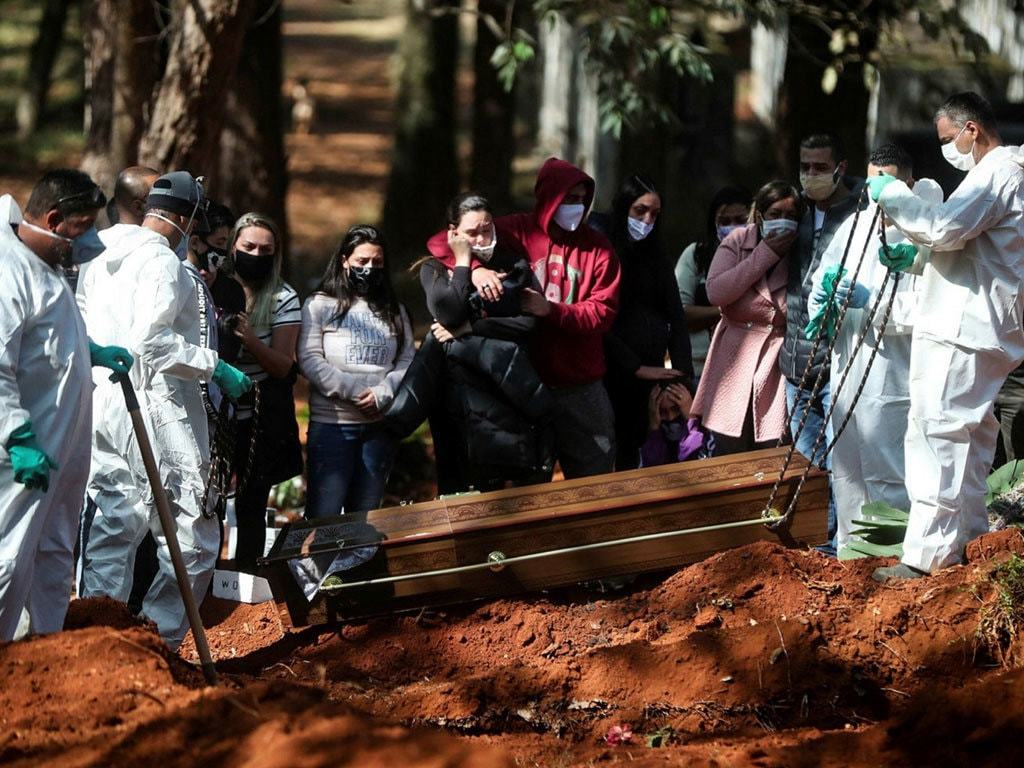 Statistics reveal an alarming situation in South America. The devastating flu bug is still rampant in several countries of the region.
Brazil with 8,075,998 coronavirus cases and 202,657 virus-related deaths is, by far, the worst-hit country in Latin America. Colombia, Argentina, and Peru are other countries in the region with over 1 million reported infections.
Global Covid-19 fatality rate currently stands at 2.14%. The region-wise coronavirus casualty rate is as follows:
Region: Covid-19 fatality rate (%)   

South America: 2.70    
Africa: 2.37    
Europe: 2.27    
Oceania: 2.18     
North America: 2.12     
Asia: 1.62    

Interestingly, Asia has the lowest rate among all the regions. Another fact that is worth noting is that North America, which has reported way more infections and deaths than any other part of the world, has a lower fatality rate than Europe, Africa, South America, and Oceania.
Reasons behind a huge death rate in South America include bad governance, poverty, poor health infrastructure, social behaviors, etc. Health experts believe that the numbers that have been reported are a fraction of the actual figures and it will take several months for the region to flatten the corona curve.