Minal Khan is in hot water again on social media for posting stolen pictures for her Instagram story. Now all her pictures are being questioned; Are they even real?
On Wednesday, the Nand actor posted an aesthetic picture to her Instagram story, in which it seemed like the actor was on the beach, with a book and crochet accessories.
But within minutes, eagle-eyed social media users started to sound the alarm that it looked like the actor, with 9.2 million Instagram followers, had take the picture from the internet.
Once again her "lazy effort at stealing pictures" quickly swamped social media, with internet users sharing both pictures side by side, revealing that Khan had just filtered the picture to make her own.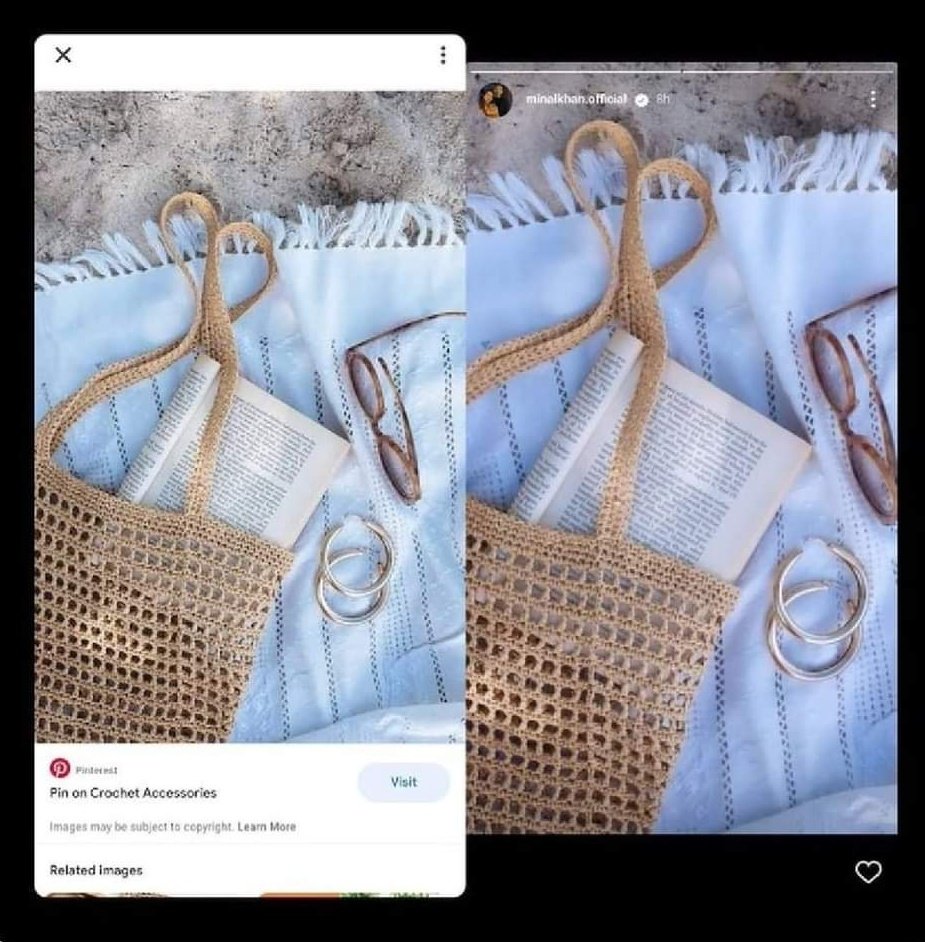 The actor replied furiously. "I will post whatever I like, I will keep posting them. Can you do something about it?"
Later she deleted the posts and posted a picture, saying "Time to chill now."
As she posted the picture again, keyboard warriors found the same image on the internet. Some people said she was manipulating social media for fame, others said she was an 'attention seeker' who had a never-ending urge to go viral.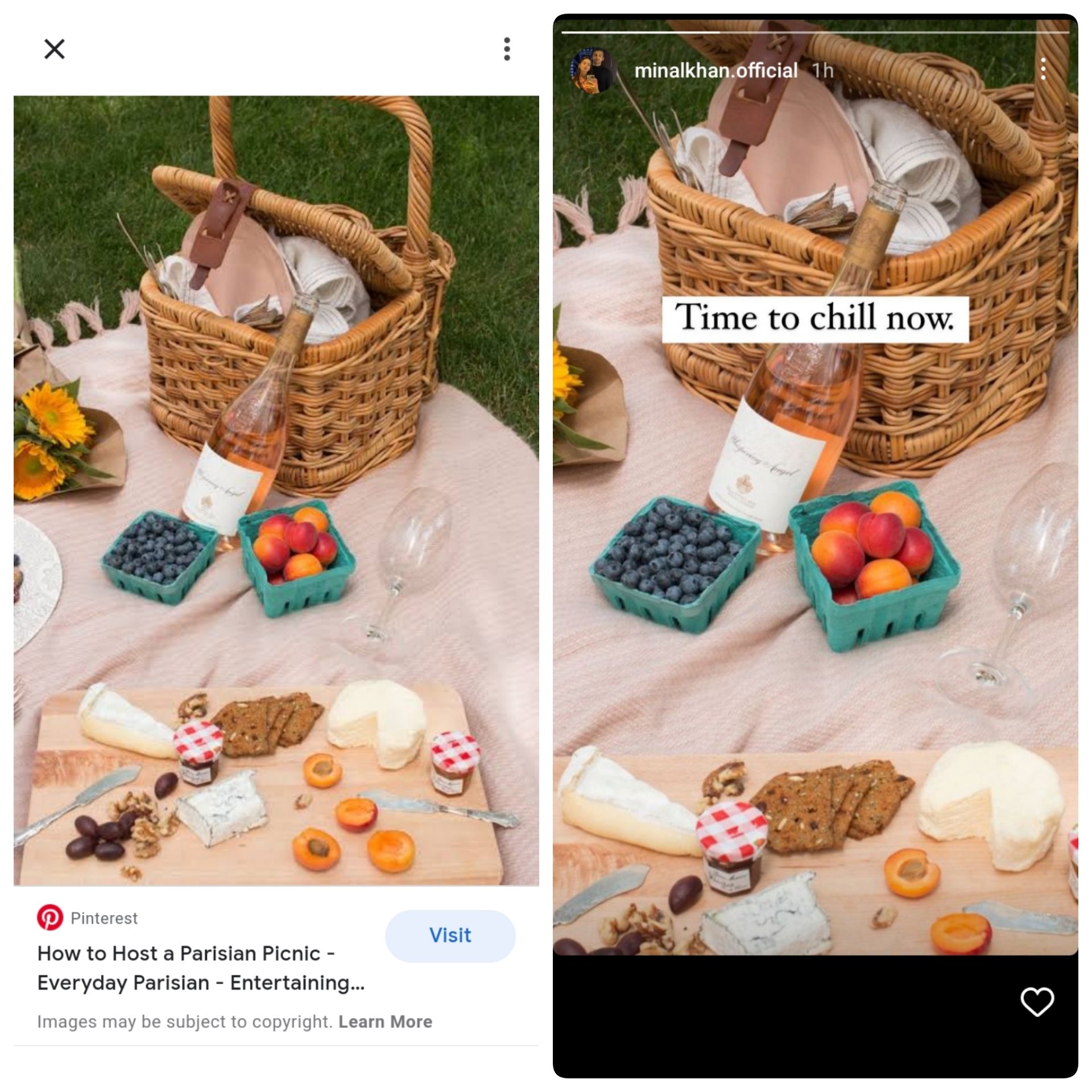 Last week, Khan posted an image on her Instagram stories what one would have assumed to be a sumptuous breakfast but social media users pointed out that the actor had had taken something posted by celebrity Kylie Jenner.