Expresses their concerns over the resurgence of TTP militants in the area
SWAT: Qaumi Amn Jirga worried militant groups resurfacing in parts of Khyber Pakhtunkhwa and vow to prevent Tehreek-e-Taliban Pakistan from returning .
The jirga was organized in Swat Press Club after the news of the presence of suspected TTP militants in Kunala Balasur, a hilly area of ​​Tehsil Matta of Swat, surfaced and a clash between suspected militants and police made the headlines.
The representatives of different political parties, social and literary organisations, lawyers, students and civil society members attended the jirga. However, the Pakistan Tehreek-e-Insaf did not attend the Jirga.
The participants expressed their concerns over the resurgence of Taliban militants in the area saying that the Taliban would not be given a chance to thrive in Swat.
The participants said that considering a better future for children, "we pledge that we will not allow the Taliban to unite in Swat this time."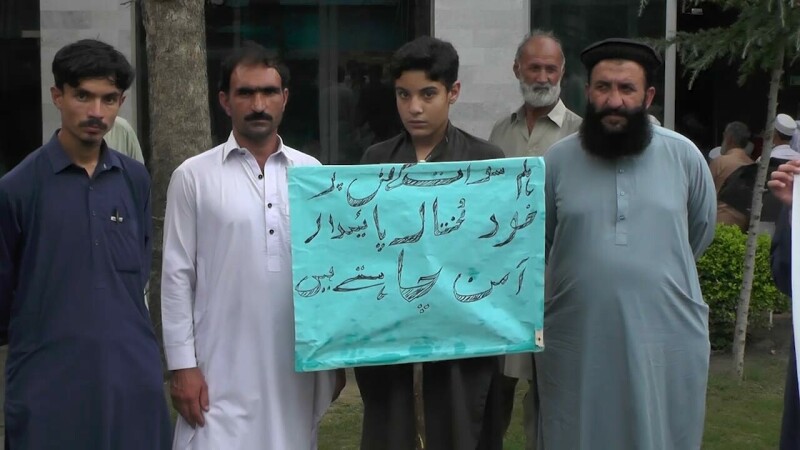 Earlier, the TTP declared that they had come to their native area of Swat after several years as a result of the ceasefire announced by them and the government in the wake of talks that are underway in Afghanistan in the arbitration of the Afghan Taliban, Islamic Emirate of Afghanistan.
On August 9, the militants had taken the deputy superintendent of police of Swat's Matta sub-district, Pir Syed, into custody along with six other personnel but later released the police officials after holding them hostage for almost 12 hours.
Several civil society protests were held at different points with a large number of people participating in the protest and demanding an end to the presence of militants.
This comes in the backdrop of several incidents involving militants in the area, including an attack targeting a local lawmaker in which four people, including his teenage nephew, were killed. The banned Tehreek-e-Taliban Pakistan later said that it was not responsible for the attack.